Why Everyone Should Take a Marine Collagen Peptide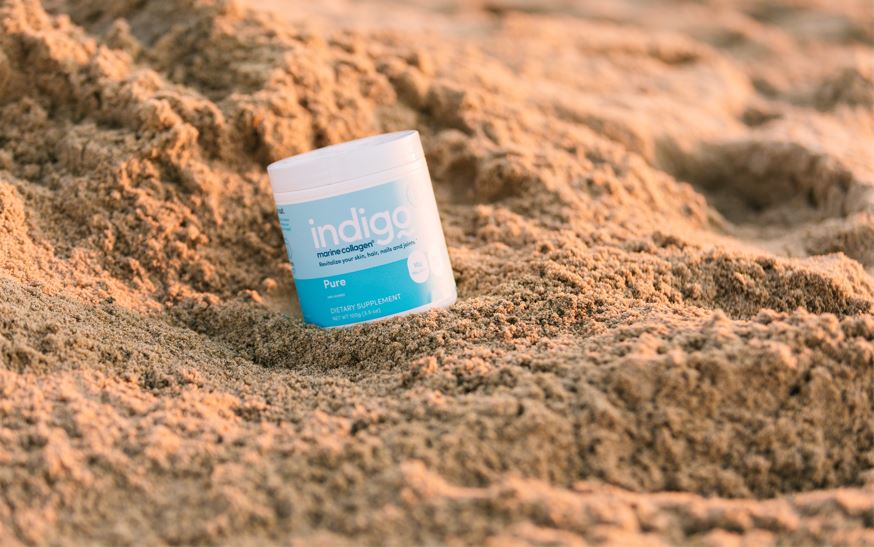 One of the questions most regularly asked to us is who should take marine collagen? And that answer is simple – everybody can benefit from taking marine collagen! As we like to say, every BODY needs collagen, and no matter what you're looking to get out of taking marine collagen, we are confident that Indigo Collagen is right for you. We want to break down some different types of reasons to take collagen and people that may benefit from collagen.
Collagen for All to Keep Your Body Well
Collagen has tons of external benefits in addition to internal, which makes it an ideal supplement for everyone, emphasizing why everyone should take marine collagen! Collagen helps keep your hair, skin, and nails healthy and revitalized. It can be tough enough to try and take care of one of those three on a regular basis is. Skincare routines are great and important for skin health, but it can be difficult to fit a longer one into a busy schedule. Likewise, keeping your hair healthy is also a lengthy process, and many do not know how to best keep their nails in tip-top shape. Collagen can supplement your daily or nightly routines and give those of you on the go a little extra boost during the day.
Athletes Keeping Active
Those internal benefits are why we answer athletes and those who enjoy keeping active when we're asked who should take marine collagen. Collagen is great at keeping your bones and joints healthy. Your bones are primarily made of collagen, and the collagen process begins slowing in your body at the age of 25. Boosting yourself up with a daily dose of collagen can keep your bone density level strong while aiding your body. Additionally, collagen can help maintain the structure of your cartilage, which helps to protect your joints. Boosting your collagen intake can keep your cartilage levels in good shape!
Those Looking for a Quick Health Boost
As we have now mentioned, everybody can benefit from marine collagen and getting some Indigo Collagen for themselves or their loved ones. Everyone can benefit and should take it, and it's especially beneficial for athletes over the age of 25, but it's also great and easy to add into a morning smoothie or baked goods for an added jolt of health. While Indigo Collagen's great-tasting flavors are awesome on their own, our Pure Marine Collagen is the perfect option to scoop into a smoothie or stir into some batter to give yourself an extra health kick. Even if that might be a little too much to manage in the morning, it also goes great in tea and coffee, and your body will be thanking you later.
[PURE]
Supplemental (and Sustainable) Material
We also want to say that marine collagen should be taken even by those who think they're getting enough collagen in their daily diet. Indigo Collagen is the only collagen supplement with all four types of collagen, I through IV, in it. Usually, you would need to eat multiple different types of food to consume all four types of collagen, but with any of Indigo Collagen's great options you will be getting all four of those vital collagen types to help with everything we have already outlined. With the holidays coming up, marine collagen is a great gift for those who should be taking it but might not know its benefits. Make it a sustainable holiday season and get one of our collagen and water bottle bundles, and help out a great cause in the Surfrider Foundation, as a portion of all bundles purchased will go to them. Everyone should be taking marine collagen, and everyone should be sharing the benefits of it!
[WATERBOTTLE]