Raspberry Lime + Glass Water Bottle
Revitalize your hair, skin, nails, joints, and bones. Marine Collagen absorbs quicker than other sources of collagen, so you only need 10g per serving! Indigo Marine Collagen has been tested to contain Types I, II, III, and IV of collagen. Our Marine Collagen is sustainably sourced from deep-sea wild-caught fish from the North Atlantic Ocean. 
What's included: 1 Raspberry Lime Flavored Marine Collagen & 1 Glass Water Bottle
Key Benefits
Revitalize Hair, Skin, Nails + Bones
Zero Sugar
Gluten free
Non-GMO
Paleo Friendly
Kosher Certified
Sustainably Sourced
How To Use
Easily dissolve 2 scoops of our flavored collagen powder in 8 oz. of water or beverage of choice - no shaking required! Use daily for best results.
Ingredients
HYDROLYZED FISH COLLAGEN (COD, HADDOCK, AND POLLOCK), NATURAL FLAVOR, CITRIC ACID, MALIC ACID, VEGETABLE JUICE FOR COLOR, STEVIOL GLYCOSIDES (STEVIA)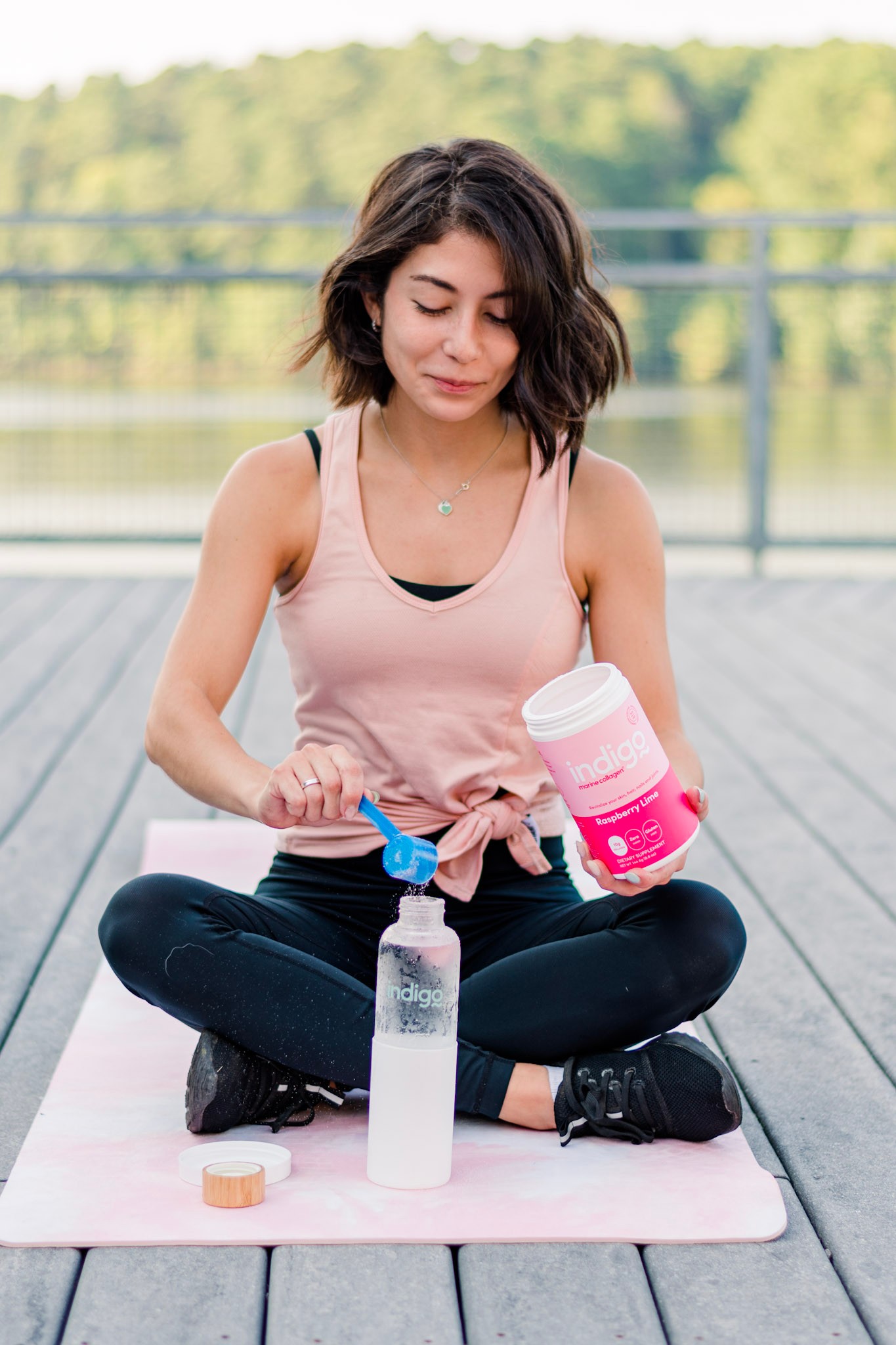 Sustainably Sourced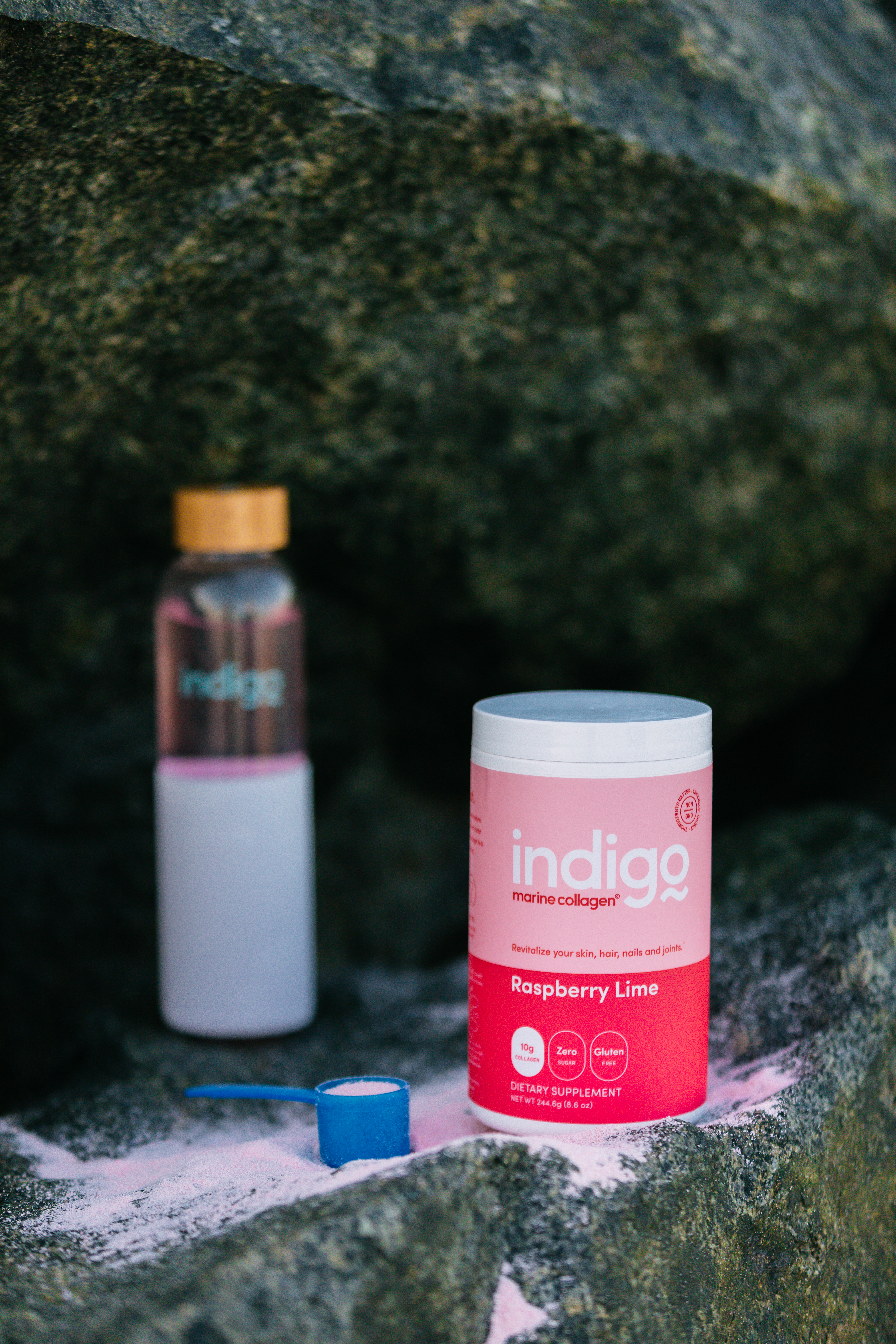 Pure Ingredients
Purchase With A Purpose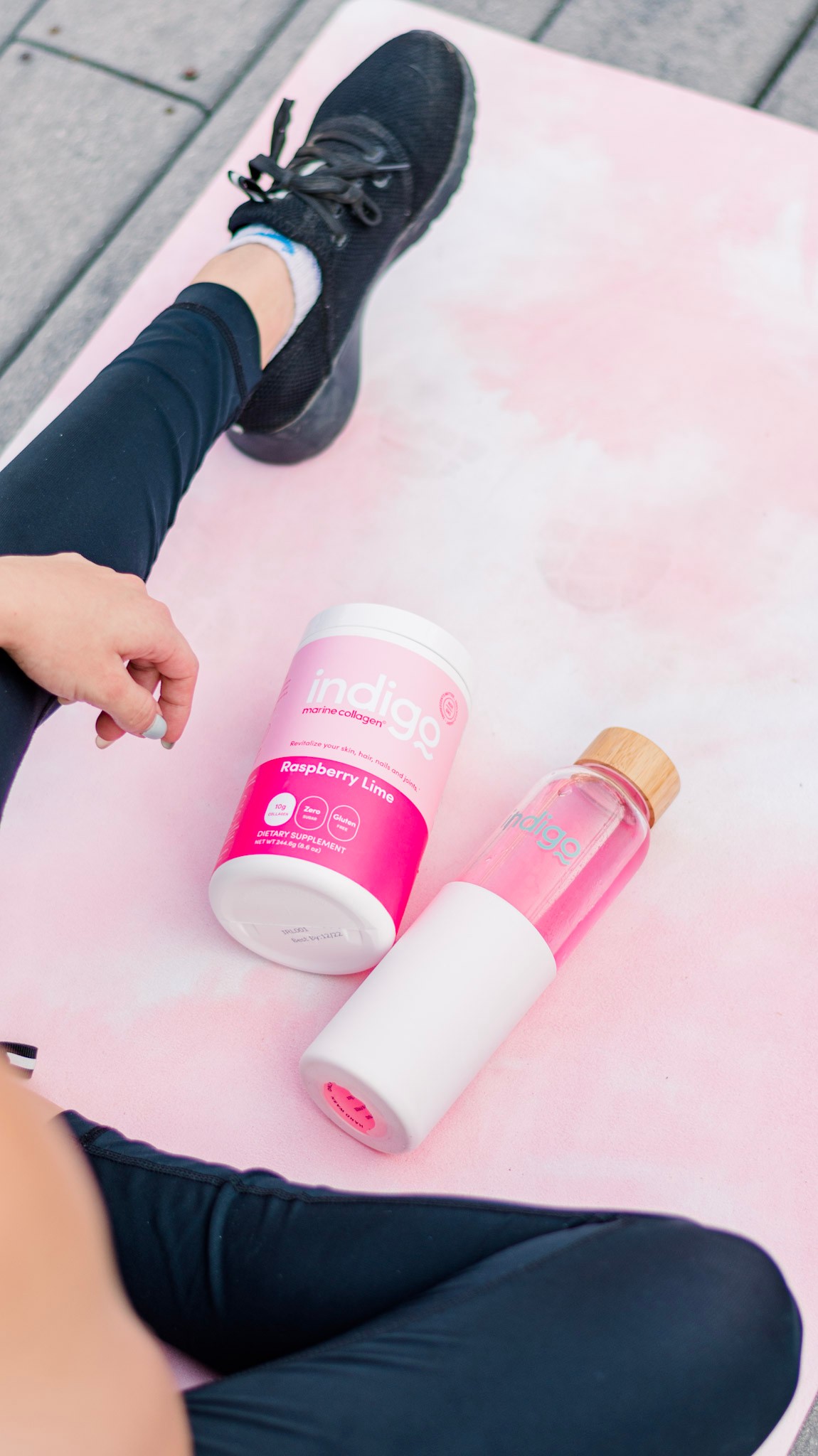 Reusable Glass Bottle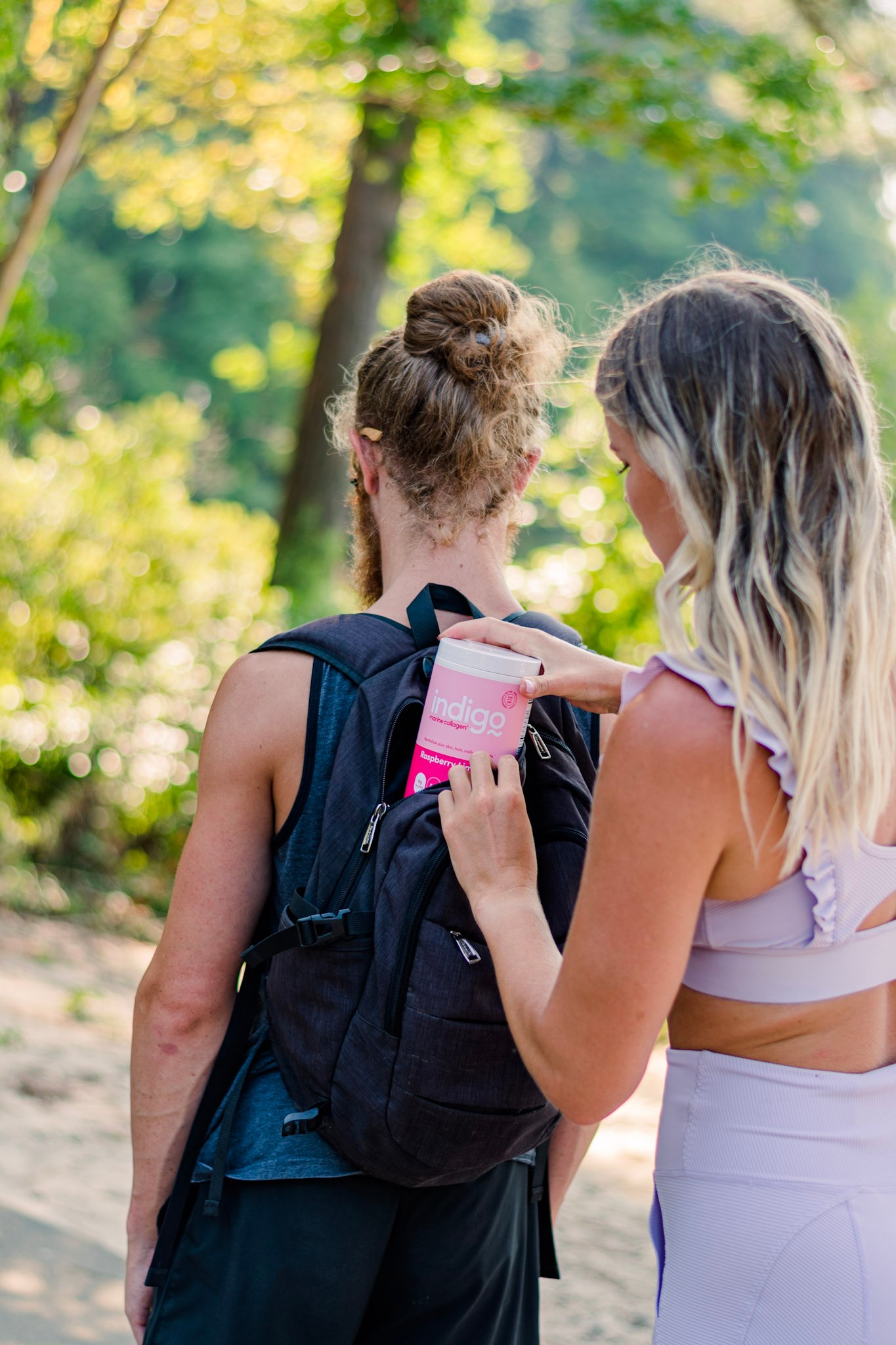 Proceeds Give Back
GIVE BACK TO
The Surfrider
Foundation
Here at Indigo Marine Collagen, we firmly believe that if the ocean isn't clean, then our product isn't either. We are so excited to donate a portion of proceeds to the Surfrider Foundation. The Surfrider Foundation is dedicated to the protection and enjoyment of the world's oceans, waves, and beaches.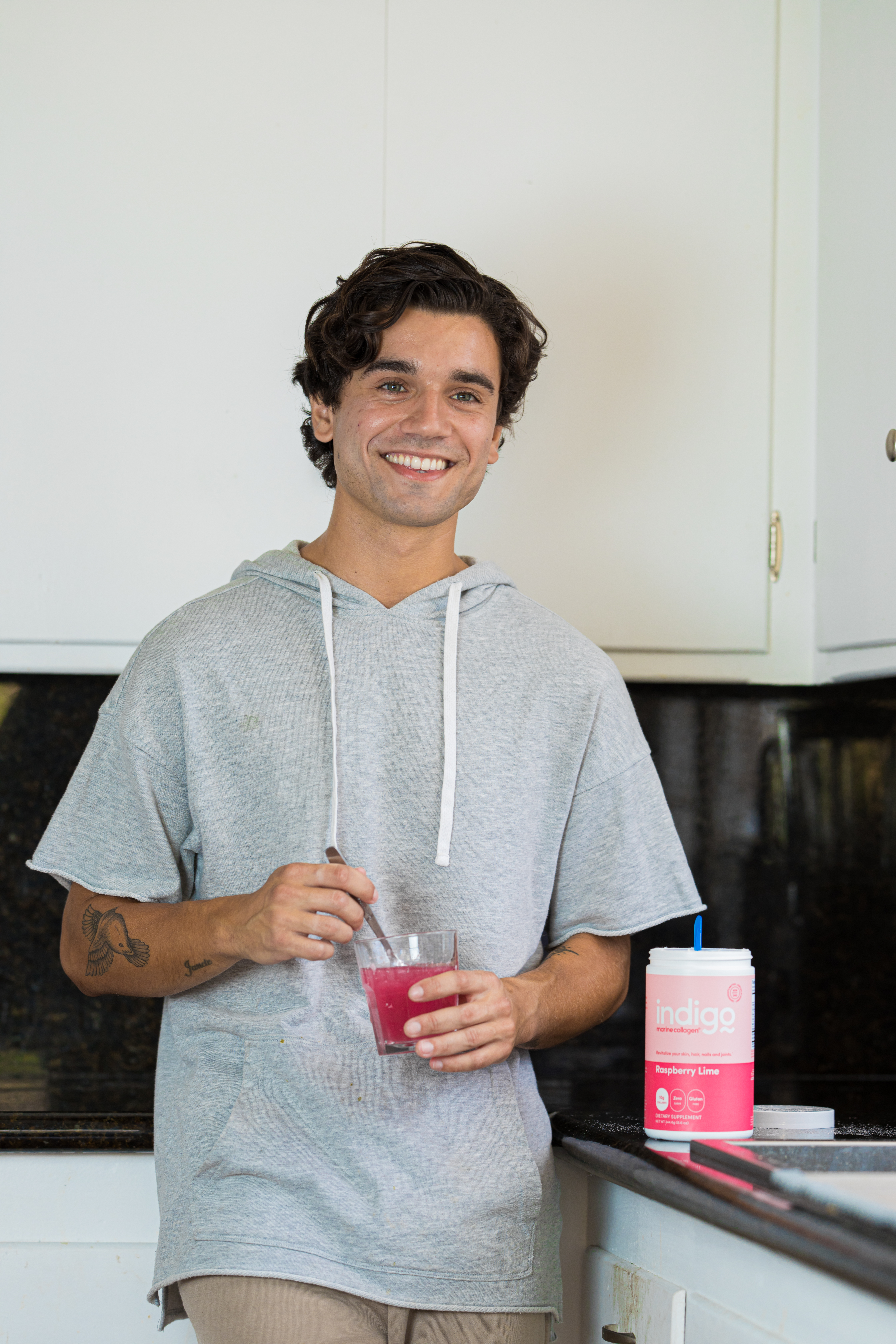 THE SCIENCE
Why it works?
Collagen is the most abundant protein in our bodies. Our skin is 75% collagen, the primary protein that keeps skin healthy, hydrated, and elastic. Collagen declines with age, and its loss can lead to wrinkles, rough skin and loss of moisture. Indigo's holistic products support healthy skin, hair and nails from the inside out.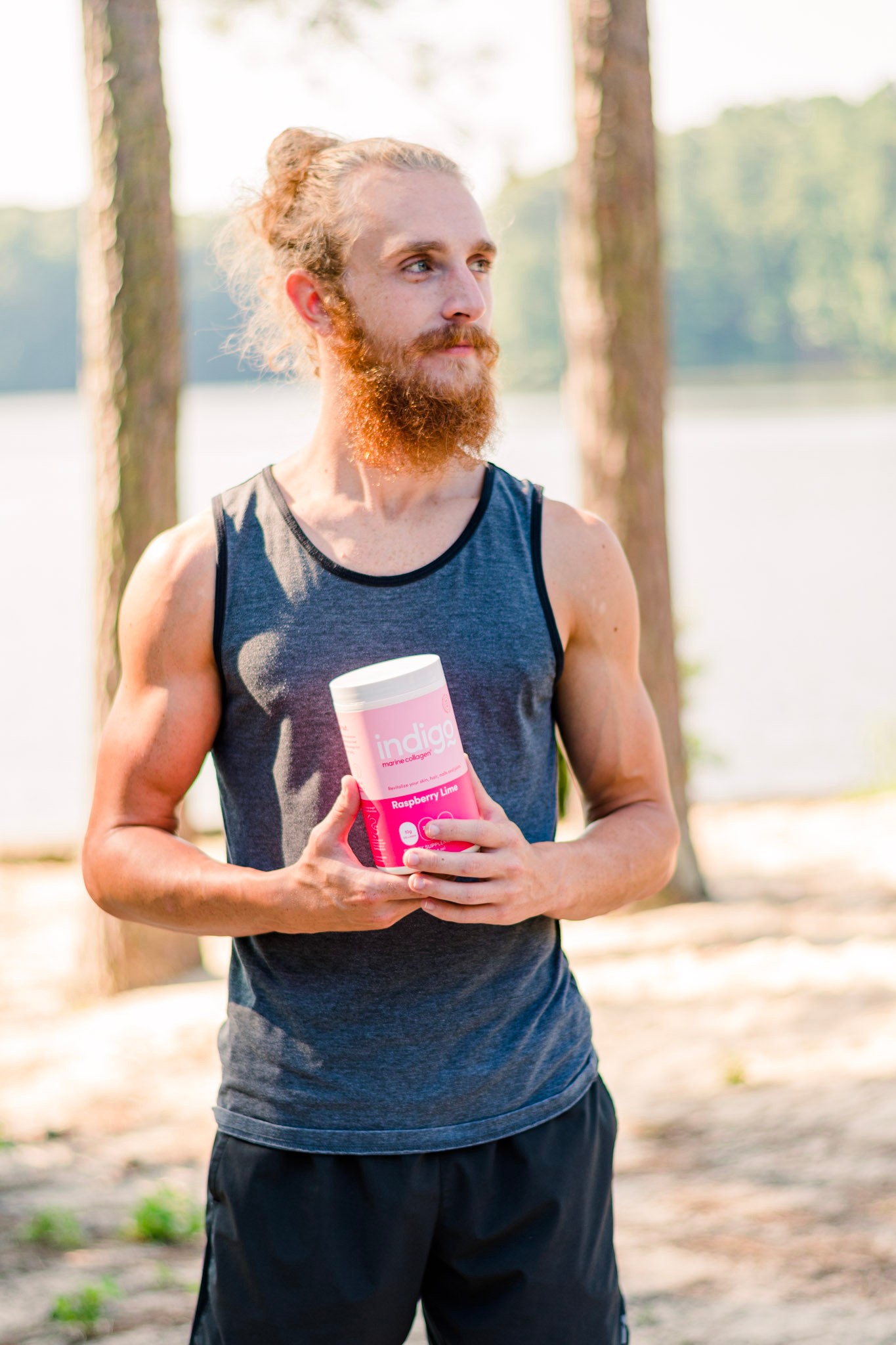 COMMITTED TO SUSTAINABILITY
Ethically sourced with pristine ingredients.
Unlike other high impact sources of collagen like cows, pigs and chickens, Indigo Marine Collagen is sourced from the vast ocean and has a significantly lower impact on the environment, giving you one more thing to feel good about.