What Do Marine Collagen Peptides Do?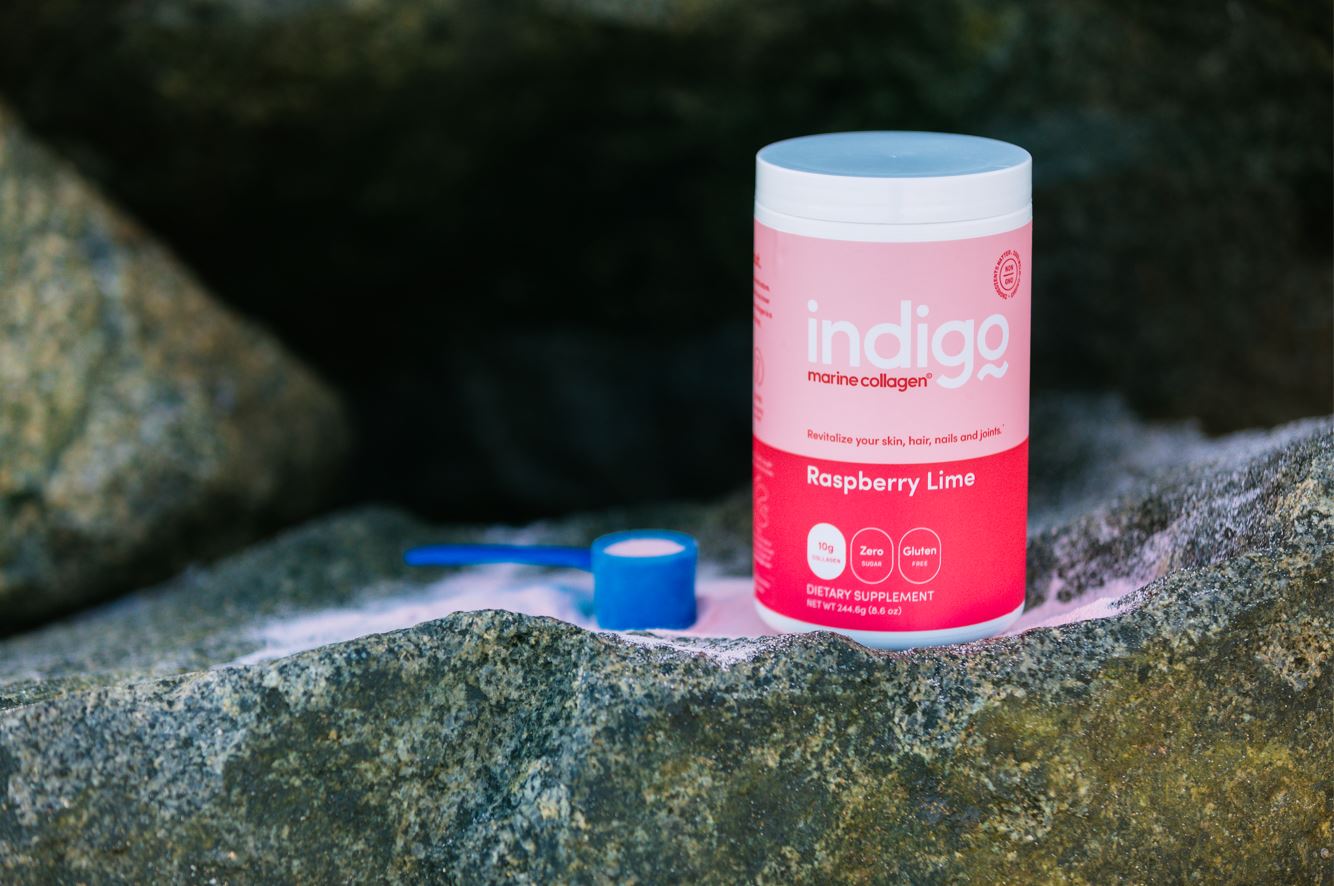 One great thing about collagen is how easy it is to add to most lifestyles. Collagen is a very versatile supplement. Indigo Marine Collagen has marine collagen to add to your favorite warm beverage or bake into your favorite goodies. We even have flavored marine collagen to add to your water! Taking collagen every day is the best way to start seeing your desired results.
[RASPBERRY]
Should You Take Collagen Every Day?
There is plenty of research around taking collagen daily for the best results. A review of five studies in more than 500 people with osteoarthritis found that taking about 10 grams of collagen daily for an average of 24 weeks led to significant improvements in joint stiffness and self-reported joint pain. 
A great rule of thumb is to allow at least 8 weeks of supplementing with collagen every day before assessing whether collagen is working for you.
[PURE]
How Much Collagen Should You Take?
Based on the available evidence, collagen is a safe substance for almost everyone. Here at Indigo Collagen, we recommend taking 10 grams per day. Based on studies where participants took 10 grams of collagen, there were increases in skin moisture and elasticity.
The reason behind our recommendation for 10 grams is that we use our sustainably-sourced marine collagen. A key benefit of marine collagen is that less is more! You only need 10 grams of Marine Collagen compared to 20 grams of Bovine Collagen. Indigo Marine Collagen powder absorbs more quickly into the body than other sources of collagen, so you can feel and see the natural revitalization effects even faster.
How Long Should You Take Collagen Before Seeing Results?
To ensure you see the benefits of marine collagen, we recommend using the product for no less than 28 days. Studies show that marine collagen peptides can provide positive effects at four weeks. Two clinical studies involving the use of marine collagen supplements found that participants saw a notable boost in skin moisture after about four weeks; by the eight-week mark, the researchers noted an increase in skin hydration of almost 30%. A second study found that after nine weeks of treatment with an oral collagen supplement, there was a significant reduction in the depth of wrinkles.
Our body's ability to naturally restore collagen decreases as we age. Supplementing with Type I collagen peptides, such as those in Indigo, is one way to counter this effect of aging. There is no need to cycle off after extended use of Indigo Marine Collagen.
Source: https://www.healthline.com/nutrition/collagen-benefits