Vanilla Cardamom Coconut Cookies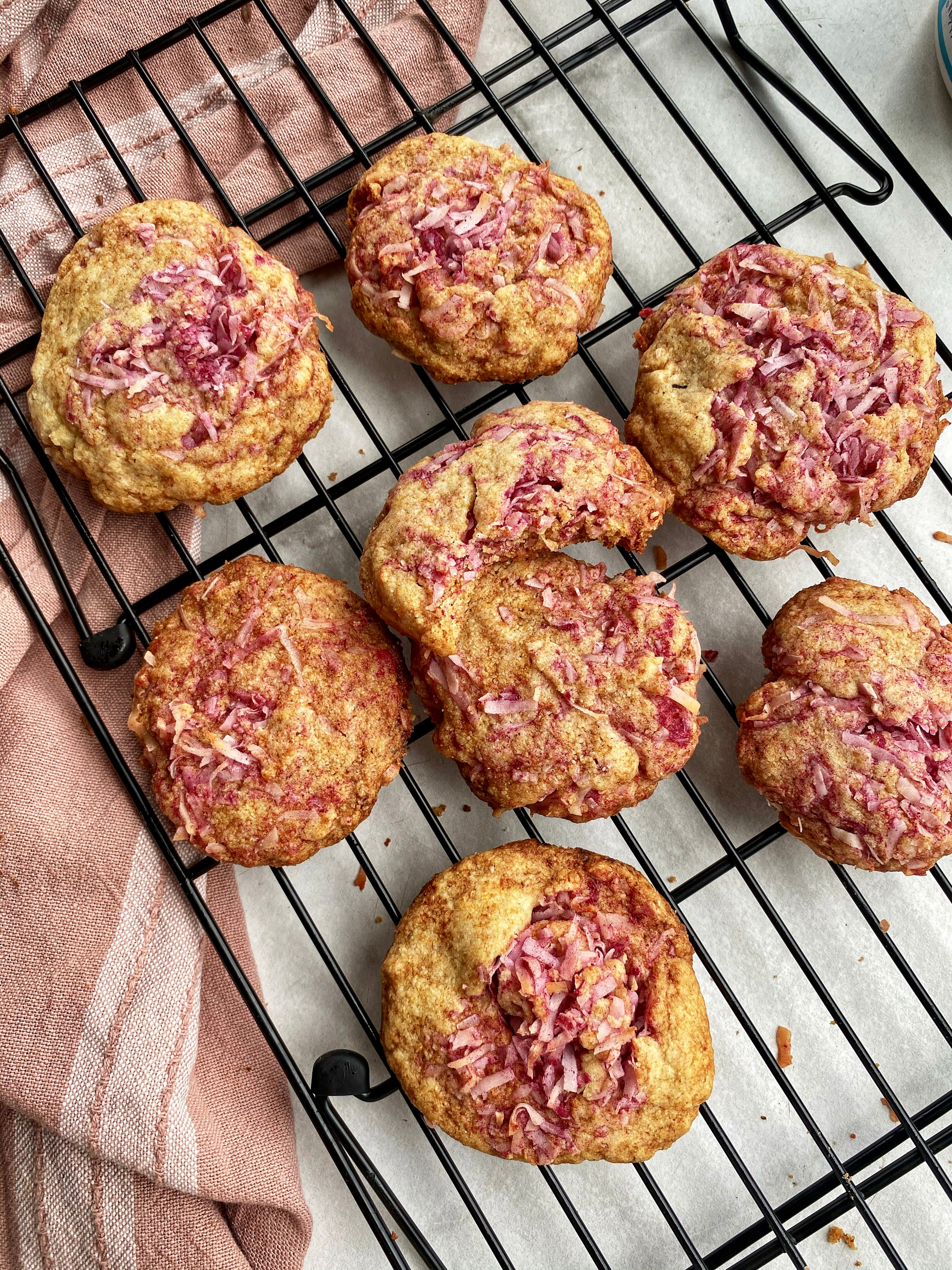 Vanilla and cardamom is one of those combinations that is unmatched. It makes the cookies feel fancier than they really are but are a flavor explosion. The colored coconut is a great alternative to sprinkles and add such a fun pop of color – perfect for valentines day!
Some Benefits of Collagen Include:
- Thicker nails
- Stronger bones
- Fuller hair
- Healthier skin 
Indigo Marine Collagen is set apart by the quality and sustainability of our product. Our collagen is fished in the wild, processed in our own facility, and packaged by our team, allowing us to ensure strict quality controls. 
Ingredients:
- 1 cup almond flour
- 1/3 cup tapioca flour
- 2 scoops Indigo Marine Collagen
- 2 tbsp coconut sugar
- 2 tbsp Maple syrup
- 1/3 cup melted vegan butter, oil, or ghee
- 1 1/2 tsp vanilla
- ½ tsp each cardamom + cinnamon
- ¼ tsp sea salt
- ½ cup unsweetened shredded coconut
- 1 tsp beetroot powder/pitaya powder, or food coloring of choice
Instructions:
- Place the coconut and food coloring of choice in a small bowl, mixing until the coconut has taken on the color. Set aside.
- In a large bowl, combine the remaining ingredients until the dough forms. Then, fold in the coconut.
- Roll into balls and place on a lined cookie sheet, gently flattening them with your palm.
- Bake for 12-15 minutes or until golden around the edges. Let cool and enjoy!