Raspberry Chocolate Chip Cookie Skillet for Two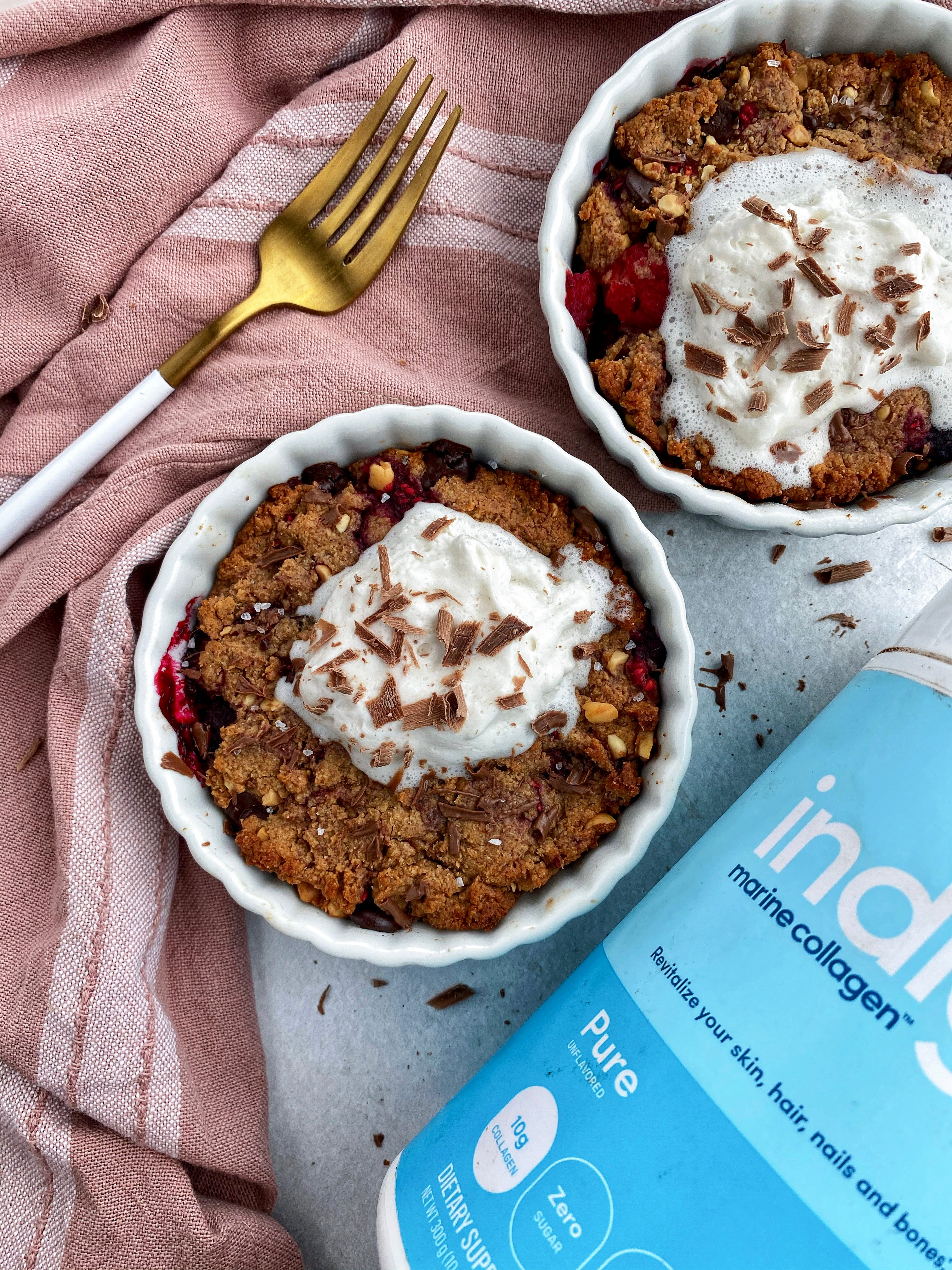 The only regret you'll have after making these cookie skillets, is that you didn't make more! They are absolutely to die for and the perfect Valentines Day Treat! Share them with your significant other, a friend, your mom, or even treat yourself to both – who's judging!? 
Some Benefits of Collagen Include:
- Thicker nails
- Stronger bones
- Fuller hair
- Healthier skin 
Indigo Marine Collagen is set apart by the quality and sustainability of our product. Our collagen is fished in the wild, processed in our own facility, and packaged by our team, allowing us to ensure strict quality controls. 
Ingredients:
- ½ cup oat flour
- 2 scoops Indigo Marine Collagen
- ½ cup Almond Butter
- ¼ cup Coconut Sugar
- ¼ cup milk of choice
- ½ tsp baking powder
- Pinch of sea salt
- 1 tsp vanilla
- 1/3 cup chocolate chips
- 1/3 cup frozen raspberries
Instructions:
- Preheat oven to 35F.
- Combine all ingredients, besides the raspberries and chocolate, until a smooth dough forms. Then fold in the berries and chocolate.
- Divide the mixture amongst two greased ramekins.
- Bake for 12-15 minutes or until a toothpick inserted comes out clean.
- Let cool, then top with ice cream, coconut whip, or whatever you desire!