Peanut Butter Banana Oat Bars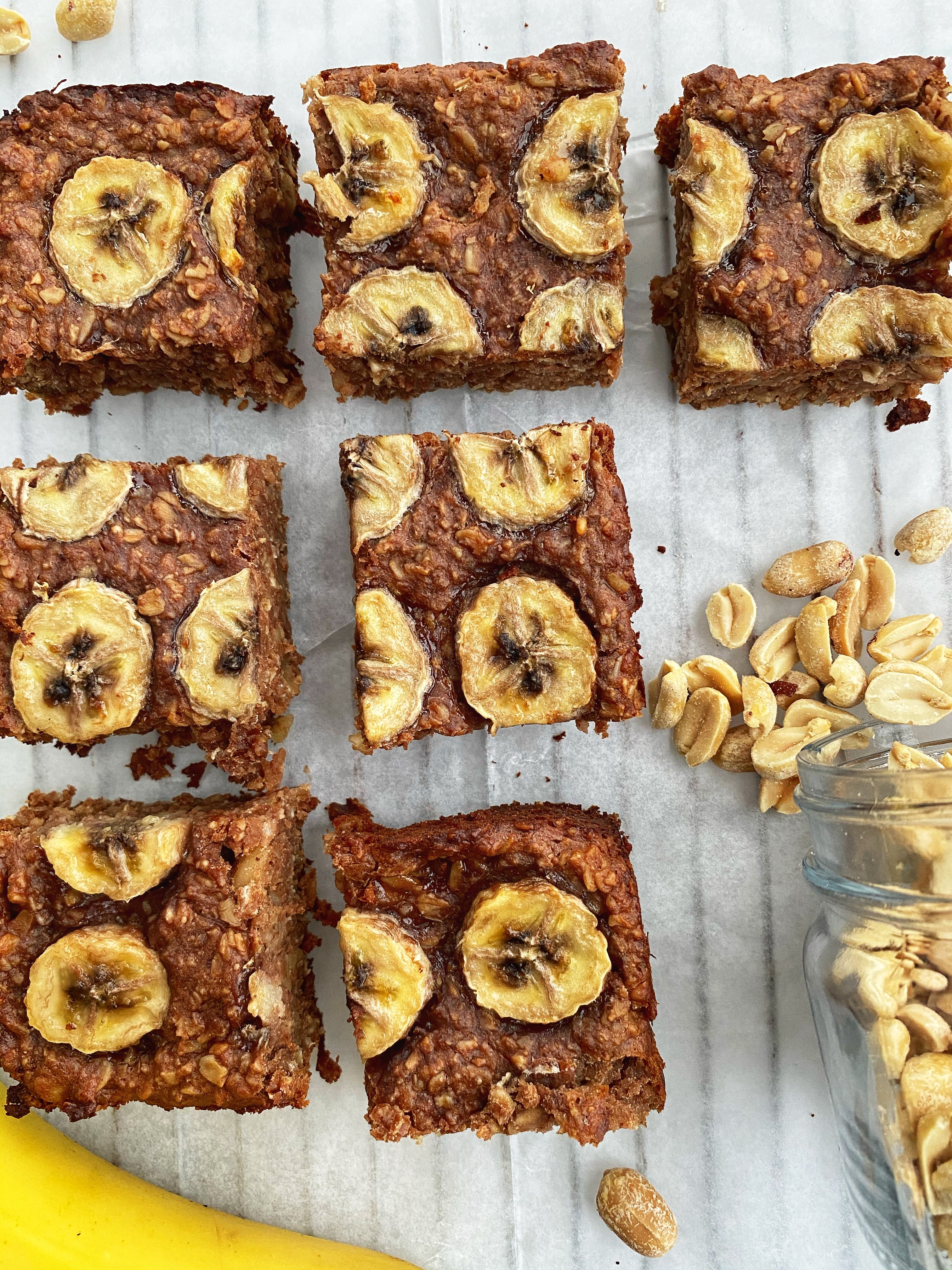 These are what I like to call Elvis bars – packed full of all the best things. They've got banana, peanut butter, walnuts, and a little touch of cinnamon, what more could they need?
The best part is that they're made with whole food ingredients, so they are perfectly acceptable to have for breakfast, a nice mid-day snack, or drizzle a little extra chocolate over the top and call it dessert! These make for a great meal prep as well and keep great in the fridge (try warming them up before eating!)
Some Benefits of Collagen Include:
- Thicker nails
- Stronger bones
- Fuller hair
- Healthier skin 
Indigo Marine Collagen is set apart by the quality and sustainability of our product. Our collagen is fished in the wild, processed in our own facility, and packaged by our team, allowing us to ensure strict quality controls. 
Ingredients:
- 2 Spotty, ripe bananas
- 2 ½ cups oats
- 2/3 cup peanut butter (Can sub other nut/seed butter)
- 2 tbsp ground flax
- 2 scoops Indigo Marine Collagen
- 1 tsp baking powder
- 1 ½ tsp vanilla
- 1/4 tsp sea salt
- 1 tsp cinnamon
- ¼ cup chopped walnuts
- ¼ cup maple syrup
- 3 tbsp plant milk
Instructions:
- Preheat your oven to 350F.
- In a blender, or a large bowl, mash one of the bananas. Add the remaining ingredients, besides the oats and walnuts, mixing until well combined.
- Stir in the oats and walnuts.
- Pour the mixture into a lined 8x8 baking dish. Slice the remaining banana into thin coins. Spread them over the top.
- Bake for 22-25 minutes, until baked through. Remove from the oven and allow to cool completely before slicing into bars.
- Optional, but yum, drizzle with melted chocolate!