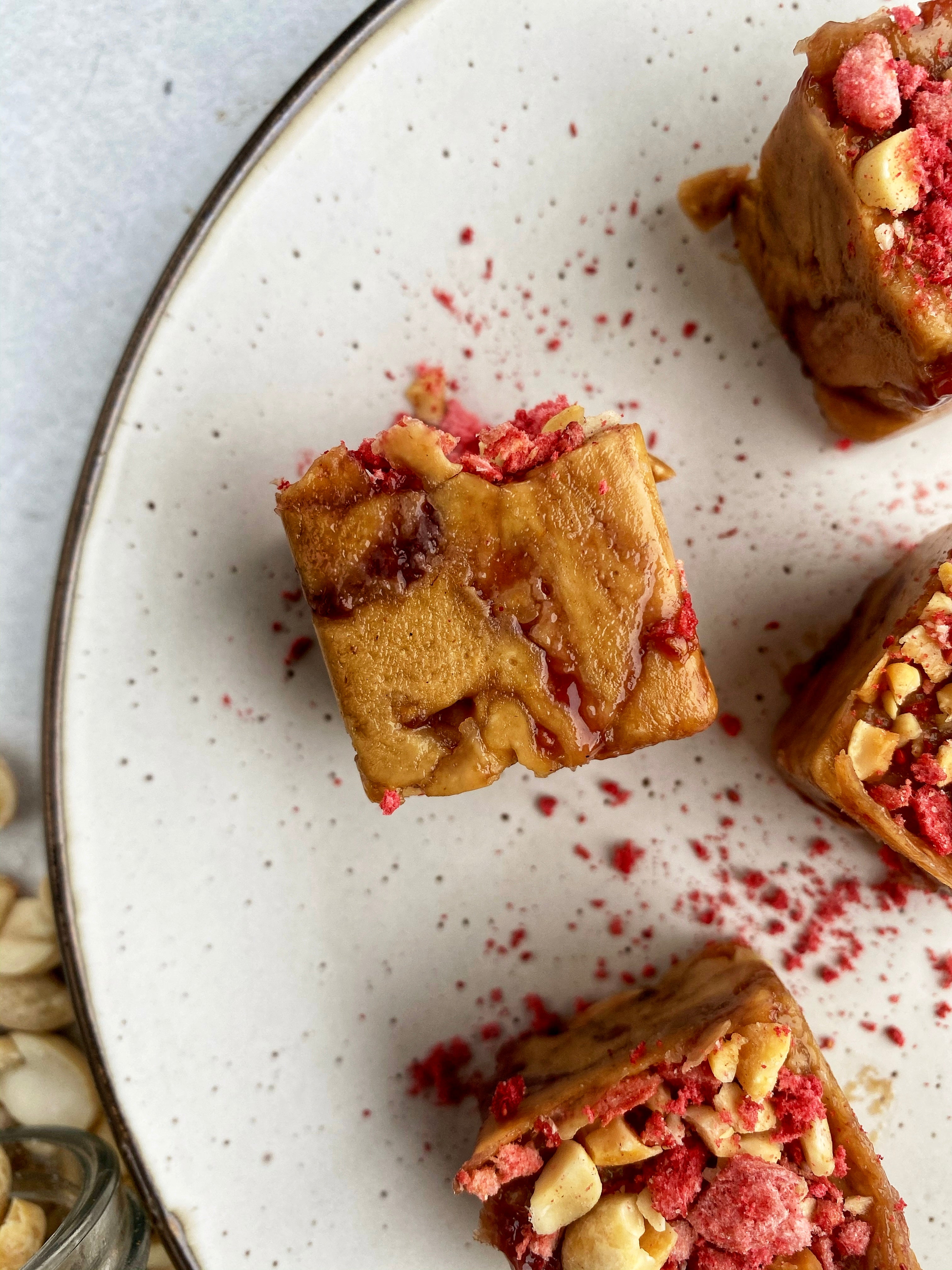 I don't know about you guys, but nothing brings me back to my childhood more, than the classic peanut butter and jelly combination. These PB&J Fudge bites not only bring on some nostalgia but are absolutely delicious as well!
They are super fudgy, are packed full of protein, and made with minimal ingredients! You can feel free to use your favorite jelly as well, so they never get old! Enjoy!
Some Benefits of Collagen Include:
- Thicker nails
- Stronger bones
- Fuller hair
- Healthier skin 
Indigo Marine Collagen is set apart by the quality and sustainability of our product. Our collagen is fished in the wild, processed in our own facility, and packaged by our team, allowing us to ensure strict quality controls. 
Ingredients:
- 1 ½ cup peanut butter
- 2 scoops Indigo Marine Collagen
- 5 Tbsp coconut oil
- 3-4 Tbsp Maple Syrup
- 1/3 cup unsweetened jelly of choice
- ¼ tsp vanilla
- Pinch of Sea salt
Instructions:
- Line a loaf pan with parchment paper and set aside (alternatively, you can use a candy mold or ice cube mold, as I did!)
- In a microwave safe bowl, combine the peanut butter, coconut oil, and maple syrup. Heat in 20 second increments, stirring well between each one, until smooth and combined.
- Stir in the collagen, sea salt, and vanilla. Randomly spoon the jelly over the fudge mixture and swirl it in slightly.
- Spread the mixture in the lined loaf pan, or divide the mixture amongst the ice cube tray.
- Place in the freezer to set! Top with freeze dried strawberries and chopped peanuts. Enjoy!