Our Favorite Post-Workout Routine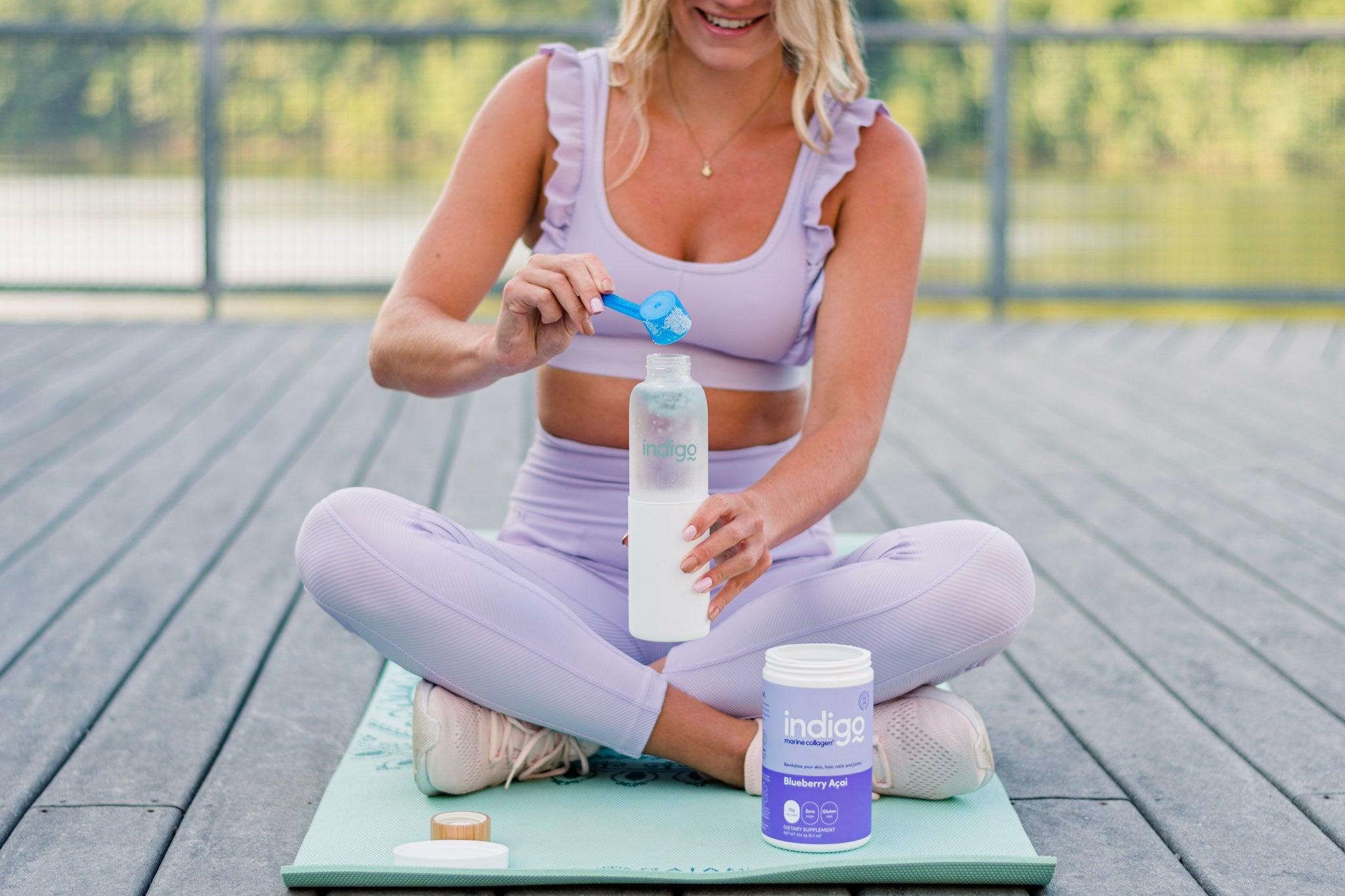 Whatever workout regime you do, it's always important to give your body a proper recovery. Sometimes after a long workout, you just want to shower and get on with your day. However, allowing your body to recover properly after a workout helps replenish energy and repair damaged muscle tissue. 
As you exercise, you actually create damage to your muscle proteins. It's only during the recovery period that your muscles can repair the tiny tears exercise! When our bodies are able to recover properly, they will become fitter and you will see progress in your next workout.
Are you short on time or don't want to have a long cool-down after your workout? Here are 4 simple things you can add to your next cool-down that are effective and efficient:
Stretching
There are so many benefits to stretching before and after a workout, but stretching out all of your muscles can be time consuming. We are here to say - there is no need to stretch your entire body! Just stretch out those muscle groups you primarily worked on that day. Adding this into your post-workout routine improves range of motion, flexibility, and even reduces the risk of injury.
Foam Rolling
Foam rolling has many great benefits, such as relieving muscle tightness, soreness, and inflammation. Similar to stretching, try rolling out the muscles you used in that workout. For example, if you did a lot of squats that day, focus on rolling out your lower body. For the best results, aim to foam roll for at least 10 minutes post-workout.
Self-love & Gratitude 
Oftentimes we forget that we don't HAVE to work out, we GET to work out. Having appreciation for what our bodies can do each time we show up is a great way to keep yourself motivated. The fact that you made time to workout today is the hardest part and we are so proud of you! Show yourself some love and be grateful for the body you have.
Post-workout  Protein Boost
Adding a scoop of Indigo Marine Collagen to a post-workout beverage or smoothie supports your recovery and healthy joints. The amino acids in collagen help replenish and build back the damaged muscles. Marine collagen helps keep joints healthy, flexible, and mobile. Indigo also has 9 grams of protein in each serving size, so you get a protein boost too! Try adding Blueberry Acai for a nice refreshing flavor!