How to Take Your Water to the Next Level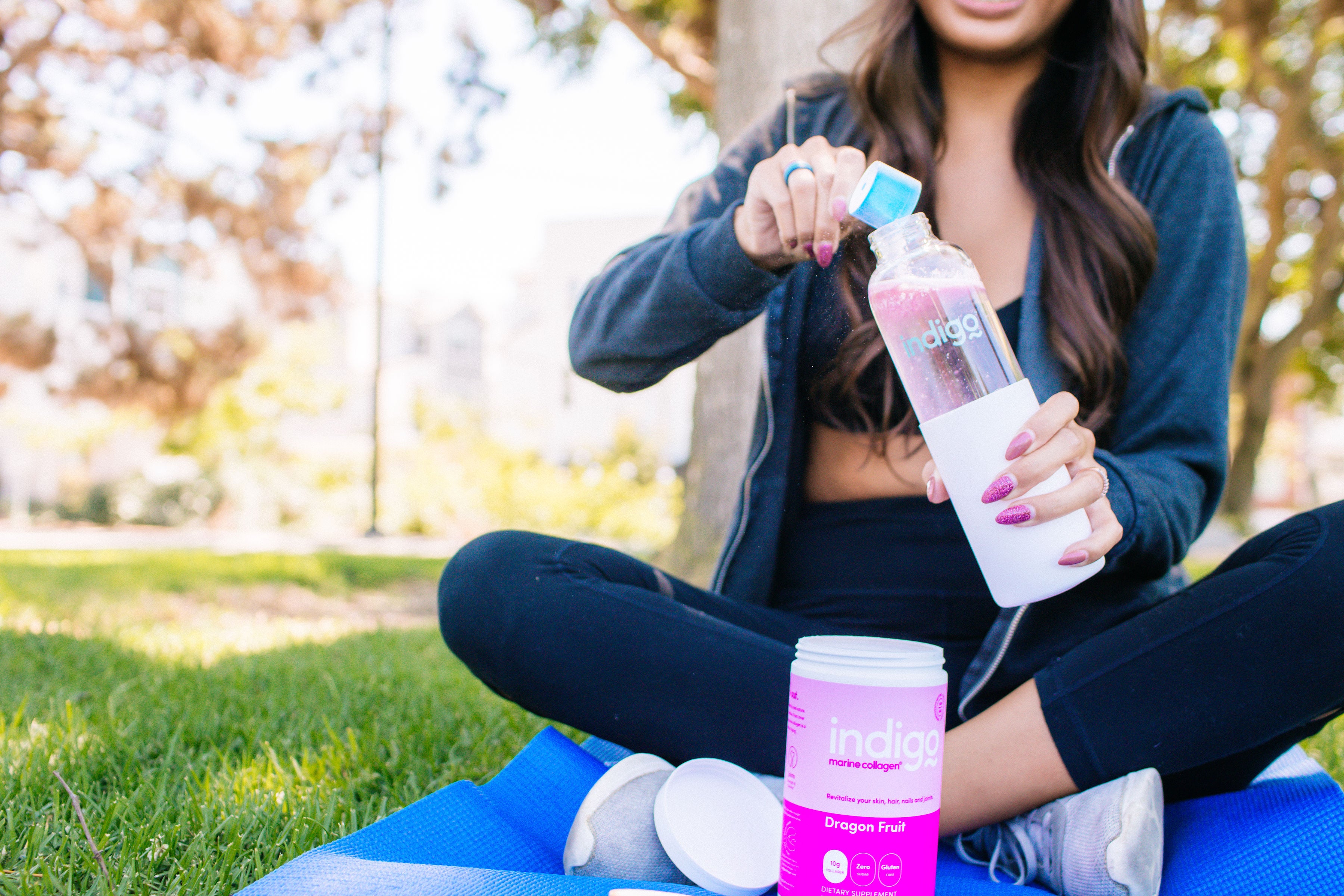 We all need to drink plenty of water every day to stay hydrated. Water is an important part of a well-balanced diet and our bodies need water to continue to perform at the level our busy lives demand of us. But sometimes you want to spice things up rather than just drinking glasses upon glasses of plain water. Fortunately for you, there are plenty of great additives to water that are easy to find, super healthy, and can even provide you with some additional health benefits!
Marine Collagen
One great way to boost your overall well-being and spruce up your water drinking habits is by adding some collagen to your water. If you're looking for a great-tasting flavor try our Raspberry Lime Marine Collagen. Marine collagen helps your hair, skin, bones, and nails, giving you plenty of additional health benefits throughout your busy day to areas of your body that you cannot afford to neglect, but sometimes may forget about taking care of. Get some today and see what all the hype is about.
[RASPBERRY]
Fruits
Fresh fruit is a super-easy way to add a dash of color to your glass and boost the taste just a touch. We all know about lemon in your water thanks to every single restaurant, but that's not the only citrus fruit that tastes great in a cold glass of water. Oranges and limes are other wonderful options for you at home, and it's so easy to pick up some from the supermarket and slice up whenever you want a jolt of fruity goodness into your water. We also love freezing pineapple chunks and then using them as ice cubes! It makes for a super fun way to add some fruit to your daily diet.
Herbs
There are plenty of great herbs and other spices that you can add to your water to boost the taste and give your taste buds something to celebrate. Mint is one of our favorite herbs to use in general, and it adds another dimension to even a glass of water. We also think rosemary and basil are two other awesome herbs that you can add for a new taste sensation. Even better, try mixing and matching your favorite herb with fruit to blend two great flavors together -- we love watermelon and mint together in a glass of refreshing, ice-cold, water, especially in the summer! 
Spices
Yes, spices don't just have to be for cooking. We also want to show some love for ginger, one of our favorite spices! Loaded up with antioxidants, throwing some in a glass of water is a wonderful way to get a taste of a great natural, healthy, add-in. And cinnamon is another excellent option for your water! Cinnamon can help reduce inflammation and lower blood sugar, so add a stick or two of it into your next glass of water and see what you think!
Cucumbers
Even vegetables, when you know which ones, can be added into that glass of water! Our favorite is cucumbers, a clean-tasting vegetable that are already made up heavily of water anyways. Cucumbers are a fresh and fun vegetable to toss in your water and enjoy, and they can even potentially help with reducing inflammation and puffiness! Just make sure you don't accidentally add pickles into your water, we think those are best eaten by themselves, or on a sandwich!
To conclude, there are plenty of ways to stay hydrated while adding something healthy and fun into that regular old glass of water to turn it into one with fruity goodness, or
marine collagen
to help you keep your body fit and firing on all cylinders! Whichever you choose, you certainly cannot go wrong!