Does Taking Collagen Make You Gain Weight?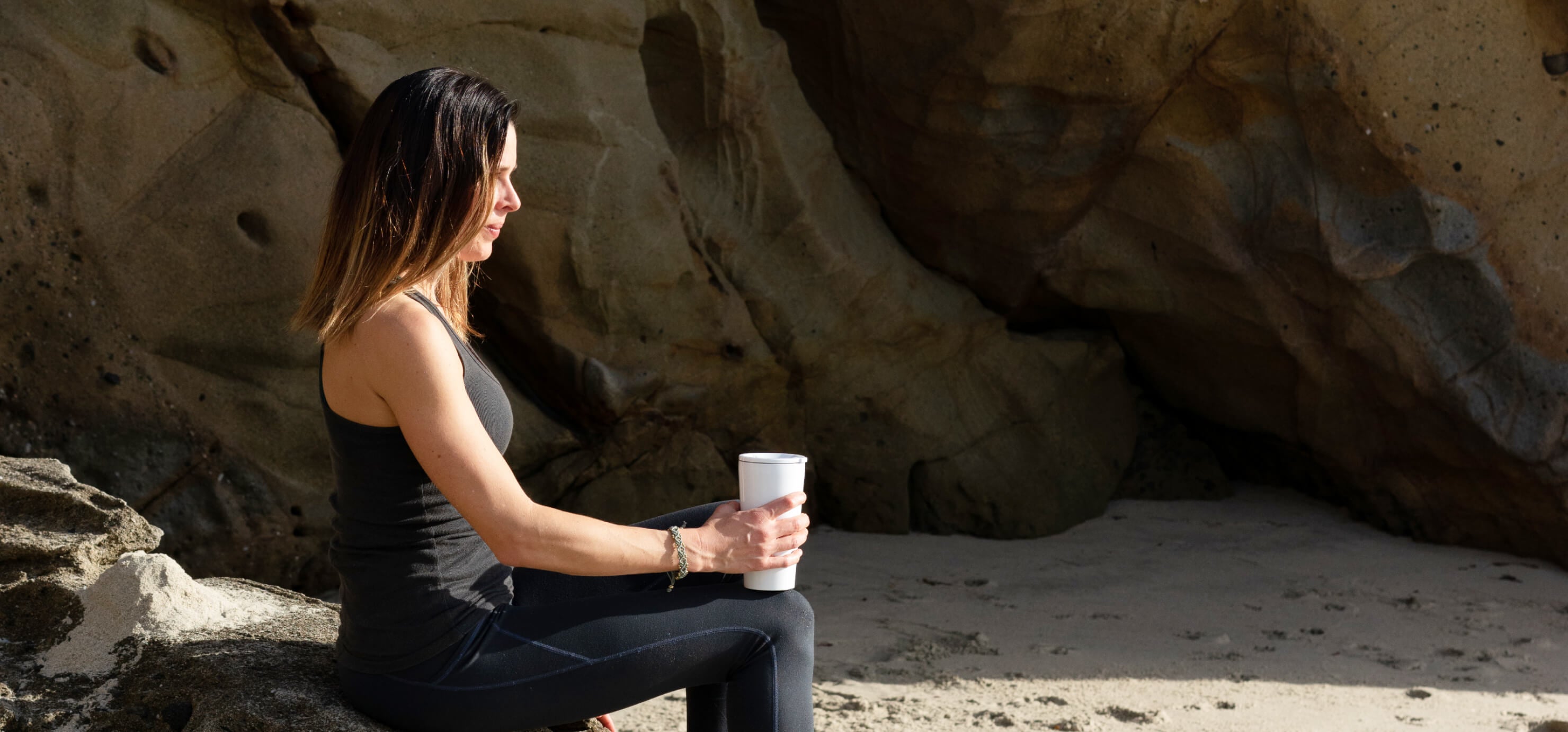 Collagen has been a popular product among those looking to enhance their appearance. Many use collagen to improve their complexion, reduce wrinkles, and promote healthy joints – among other benefits. You may want to know whether it could have any unintended effects on the body, such as weight gain.
Do Collagen Supplements Cause Weight Gain?
It may not seem like adding a little scoop of powder to your routine could cause weight gain, but many protein powders can have well over a hundred calories per scoop, not to mention tons of sugar and other additives. Most collagen supplements come with very few calories; for instance, a single serving of Indigo marine collagen will add only 35 calories to your food or drink, and our products have no sugar at all. Marine collagen is the only ingredient in our supplements, which contain no additives of any kind. 
There is, however, one possible exception to this rule. Ultimately, collagen is a protein, one that makes up as much as 10% of your muscle mass. In older adults with a wasting illness, such as sarcopenia, collagen can aid muscle growth and increase weight. This weight gain is actually beneficial to a specific group of people.
Can Collagen Affect Your Weight in Any Way?
Collagen can still have an impact on body mass by contributing to your weight loss efforts. Like other kinds of protein, collagen triggers the production of hormones that make you feel more satisfied. In other words, collagen makes you feel full. The benefits of this satiation can last for hours and, the reduction in appetite can help curb hunger pangs. 
Does Collagen Affect Things Other Than Weight?
More than three-quarters of your skin is made up of collagen. As we age, the production of new collagen starts to slow down at a rate of about 1.5% per year. You may start to experience a reduction in the density of the skin's collagen which, is how wrinkles are formed.
For most users, this is the primary purpose of collagen supplements: promote collagen production in the body. A supplement with collagen peptides encourages your body to treat the loss of collagen, strengthen the skin, and improve elasticity. Because collagen is also used to create hair and nails, these parts of the body can also be improved. The joints rely on collagen to function properly and, some users have reported a reduction in joint pain after using these products.
Ultimately, it's up to you to decide what you want to get out of your collagen supplements. Maybe you want to gain weight in the form of muscle or lose weight by controlling your appetite. Maybe you want healthier skin or stronger hair and nails. Whatever your aim, collagen has something to offer you.
Try a Sustainable Collagen Supplement for Healthier Skin from Indigo Collagen