Collagen Skincare Benefits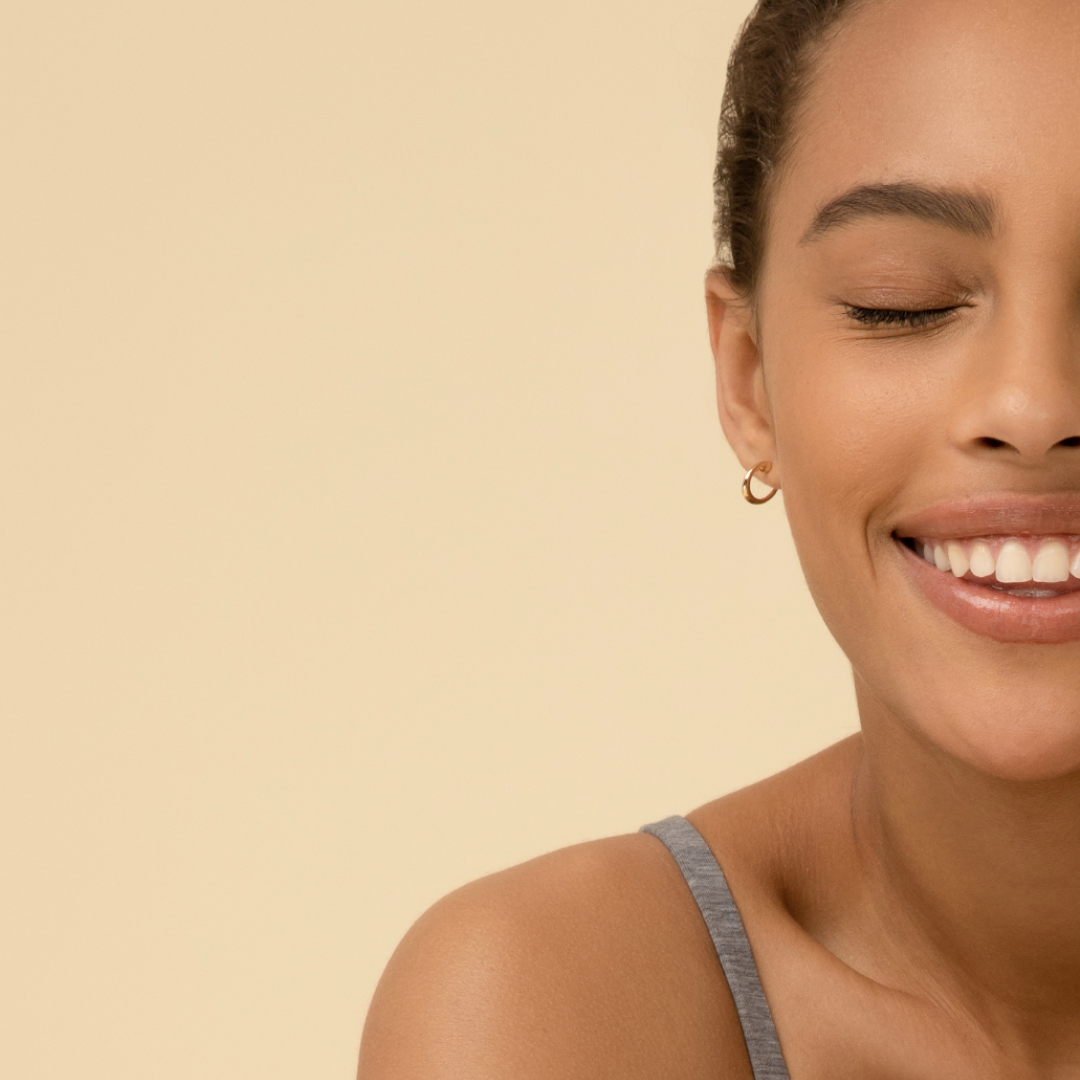 Caring for your skin is important as we age and right now! Everyone's skin type is unique and different, but there are some things we all can do to improve our complexion. For example, having a great daily skincare routine can have lasting benefits for our skin.
Another great way we can help support our skin health is by taking collagen supplements. By adding a collagen supplement to your daily routine, you can support your body's collagen needs.
[PURE]
Benefits of collagen for your skin
Collagen is the abundant protein in our bodies responsible for healthy joints, skin elasticity, stronger nails, and shiny hair. After the age of 25, collagen production starts to slow, resulting in fine lines, wrinkles, achy joints, brittle nails, and thinning hair. In an ideal world, we would fulfill all of our nutritional needs through whole foods. When we cannot, or when it is difficult, supplementation can help. Supplementing with Type I collagen specifically can have many benefits for your skin. 
The purpose of collagen in the skin is to provide structure and elasticity. However, there is research to suggest that collagen may also help with inflammation in the body, which is one of the causes of acne. Collagen can also help your skin retain its moisture content.
Boosting collagen production in our bodies is crucial to preventing wrinkles and improving skin hydration. Studies have shown that increasing a person's intake of collagen can improve skin conditions. Many collagen users have reported improvements to skin complexion, a reduction in acne formation, and many other benefits after only a week or two of using collagen.
Why you need a skincare routine
If you don't have a skincare routine, you need to start now! An effective routine can help prevent acne, treat wrinkles, and help keep your glowy skin stay in prime condition. Good skincare is essential at any age. Creating healthy habits now can prepare your skin for the effects of aging down the road.
What to include in your skincare routine
Face wash
It is very important to use a product intended for your face! Don't use whatever bar or body wash you have lying around. You'll want to wash your face gently and take care not to scrub too hard. Then, rinse with warm water.
Toner
After you wash your face, you might want to try a toner to soften and smooth your skin. Toners contain ingredients to restore the nutrients in your skin and can help reduce redness or dryness.
Serums
An optional addition to your skincare routine is serums. They contain ingredients, like antioxidants or retinol, that support skin health in calming redness and improving firmness.
Moisturizer
Plain and simple, moisturizers prevent your skin from drying out and keep your skin hydrated and smooth. They are most effective when applied while your skin is slightly damp, like after you just washed it with your face wash, to seal in moisture.
Sunscreen
As you might know, UV exposure can cause skin cancer or sun damage. But if those aren't enough to convince you, it is also the #1 cause of wrinkles and aging signs. We should wear sunscreen every single day, even if our moisturizer says it contains SPF. 
Marine Collagen
Collagen is often associated with helping the skin look plump, but it also gives structure to the skin. Collagen plays a role in the replacement of dead skin cells, helping skin hydration and elasticity. Marine Collagen in specific dissolves quicker in the body, which means your body can put it to use faster!
Follow a balanced diet and drink plenty of water
What is good for you is good for your skin! The nutrients and vitamins found in food can greatly impact the look and health of our skin. Having a well-balanced diet is found to lead to fewer wrinkles and age-related dryness in the skin. Drinking water helps your body stay hydrated, which helps your skin's elasticity. Studies show people who drink more water are less likely to suffer from soft lines, wrinkles, and don't show as many signs of aging compared to those who drink smaller amounts.
What to exclude in your skincare routine
Homemade masks and products (stop putting lemon juice on your face)
When it comes to home remedies, there are a lot of benefits out there. However, for skincare, knowing how much of each ingredient to add to your face is important and harder to control when making it yourself. A popular ingredient in homemade skincare products is lemon or lemon juice, but lemons can be a huge irritant to the skin! When it comes to skincare, try and opt for professional-made products. There are a lot of affordable options (I'm looking at you, CeraVe) that won't break the bank.
One-time-use facial wipes (try using a microfiber cloth instead)
We are all trying to do our part to reduce one-time-use products and face wipes are no different. Sometimes, non-reusable wipes are the only option, and that's fine for the occasion. However, try using a microfiber cloth when possible, but make sure you're throwing it in the wash consistently to avoid rubbing germs and bacteria on your face.
Most things you see on TikTok
Social media has pros and cons, and one con being misinformation on skincare. There are many remedies, techniques, etc that could do more harm than good when it comes to your skin. That being said, there is never a one-size-fits-all regime for skincare. If you're wanting more information or advice, seek a professional's opinion before you start scrolling through social media. See a dermatologist or esthetician for ongoing concerns or questions.
Sources
https://www.nm.org/healthbeat/healthy-tips/do-you-really-need-a-skin-care-routine 
https://www.samhealth.org/about-samaritan/news-search/2019/03/06/better-diet-better-skin