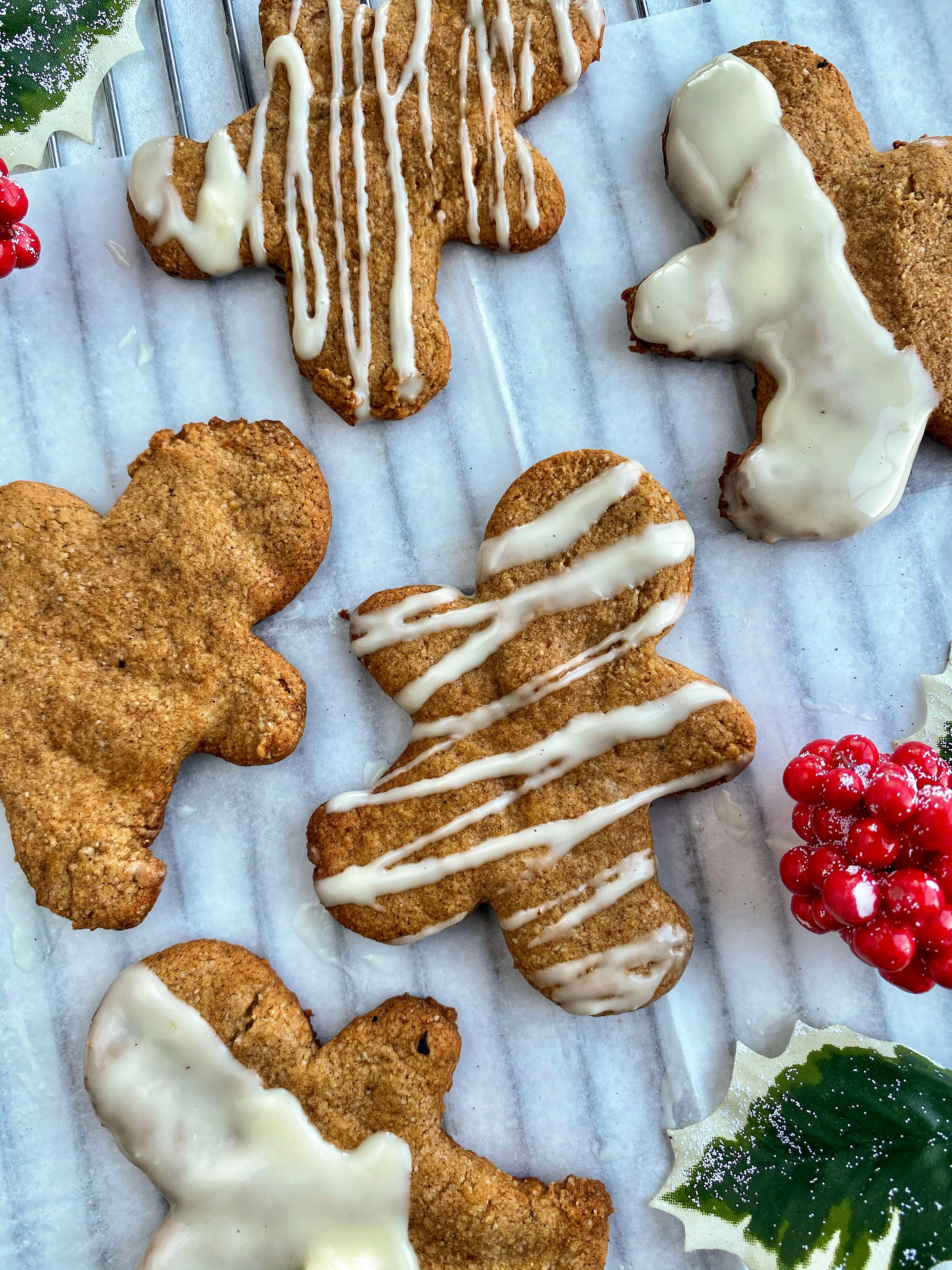 If you aren't consuming a gingerbread man everyday of December, up until Christmas, are you really in the holiday spirit!?
These gingerbread men couldn't be easier, are made with whole-food ingredients, and taste just as good as any original! They offer a protein boost, with the Indigo Marine Collagen, and are an essential holiday cookie table treat!

Some Benefits of Collagen Include:
- Thicker nails
- Stronger bones
- Fuller hair
- Healthier skin 
Indigo Marine Collagen is set apart by the quality and sustainability of our product. Our collagen is fished in the wild, processed in our own facility, and packaged by our team, allowing us to ensure strict quality controls. 
Ingredients:
- 1 1/2 cups almond flour
- 1/4 cup tapioca flour
- 2-3 Scoops Indigo Marine Collagen
- 3 tbsp melted coconut oil
- 1/4 cup maple syrup
- 1 tbsp molasses
- 2 tsp ginger
- 1 tsp vanilla
- 1 tsp cinnamon
- 1/4 tsp baking soda
- Pinch of sea salt
Instructions:
1. Preheat oven to 350F.
2. In a large bowl, combine all ingredients until dough forms.
3. On a piece of parchment paper, roll the dough out to about 1/4in thick.
4. Using a gingerbread cookie cutter, cut out your men and place on a lined cookie sheet.
5. Bake for10-12 minutes, or until lightly golden around the edges.
6. Remove from the oven and let cool. Enjoy!