Collagen and Bone Density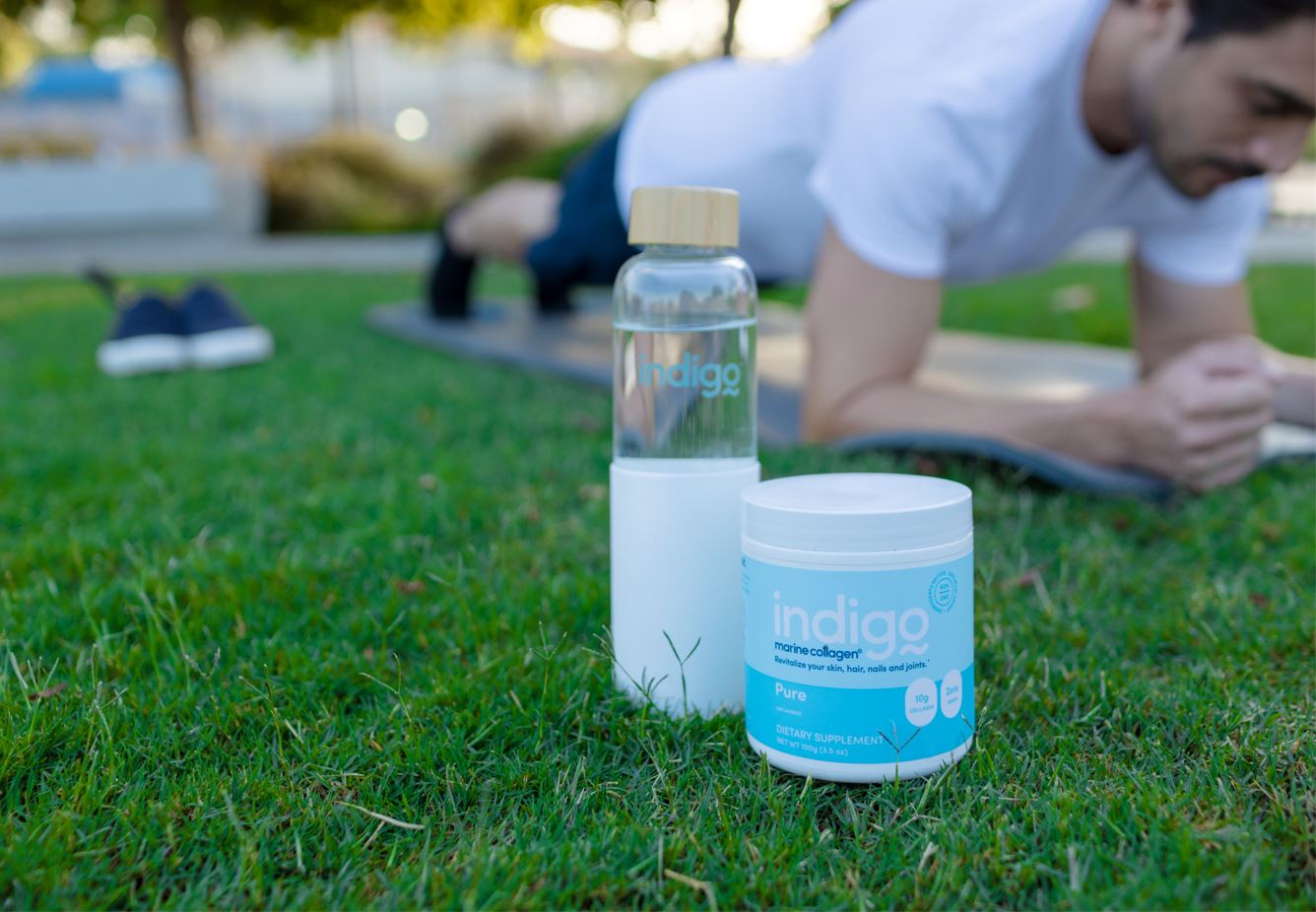 The health and density of our bones become more important as we age. As we age, decreased bone density is common, resulting in pain and discomfort that can contribute to osteoporosis. However, while bones can break, they do have a significant degree of elasticity, in which collagen plays an integral part. But what kind of collagen helps build compromised bone and restore density loss as we age? And how can active people and athletes decrease bone vulnerability and the likelihood of bone fractures? Because bone health is often overlooked by many, it is becoming more important to ensure our bones are healthy and strong. Here's what you need to know.  
Facts About Our Bones
Bone formation begins when we are infants in the womb using osteoblasts. Osteoblasts are cells that play a vital role in the formation of bone in the human body. When we are born, we have a total of 270 bones in our body and as we age, these bones begin to fuse together, eventually totaling 206 bones. The purpose of bones in the human body is to protect our organs, produce both white and red blood cells, and act as structural support. Bone marrow, cartilage, nerves, and blood vessels are a couple of the types of tissue that exist in the components of bone. When our bones are weak, it can lead to a variety of problems like BMD (bone mineral density), osteoporosis, and osteopenia. While exercise and diet play an essential role in ensuring our bones are as healthy as they can be, there are additional ways to ensure you're maximizing your bone strength. This is where collagen, the most common protein in the human body, plays an important role.  
The Benefits of Collagen for Bones
Collagen is made through chains of amino acids which act as building blocks. The most important of these amino acids are glycine and proline, however, hydroxyproline, the amino acid found in collagen, is most beneficial for bone turnover. Taking a collagen supplement helps increase muscle mass, strengthen bones and connective tissues, improve joint pain, and help with skin elasticity. This, along with a healthy diet of collagen-rich foods, and exercise, can make a significant difference in your overall body and health.
What Type of Collagen is Best for Bones?
90% of organic bone mass is Type 1 collagen and it is one of the most abundant molecules in the human body. Type 1 collagen is particularly beneficial to the skin, connective tissue, and most importantly, bone. Marine collagen sources, like Indigo Marine Collagen, are usually the best source of type 1 collagen. Type 1 collagen can be found in many places in the human body. This includes our tendons, bones, skin, and organs. As the strongest type of collagen, type 1 works the best when healing and rebuilding our body. Additionally, Type II collagen is primarily found in our body's cartilage and is great for supporting connective tissue and joint health. 
As you can see, collagen is important for our bone health as it helps us reduce the risk of bone disease and fractures. Indigo Collagen contains collagen types I, II, III, and IV, and is a clean, high-quality, marine collagen, that is perfect for daily maintenance.
[PURE]
References 
König, D., Oesser, S., Scharla, S., Zdzieblik, D., & Gollhofer, A. (2018). Specific Collagen Peptides Improve Bone Mineral Density and Bone Markers in Postmenopausal Women-A Randomized Controlled Study. Nutrients, 10(1), 97. https://doi.org/10.3390/nu10010097 
Difference Between Collagen 1 2 and 3. Pediaa.com. Retrieved from https://pediaa.com/difference-between-collagen-1-2-and-3/