Almond Coconut Oat Fudge Bars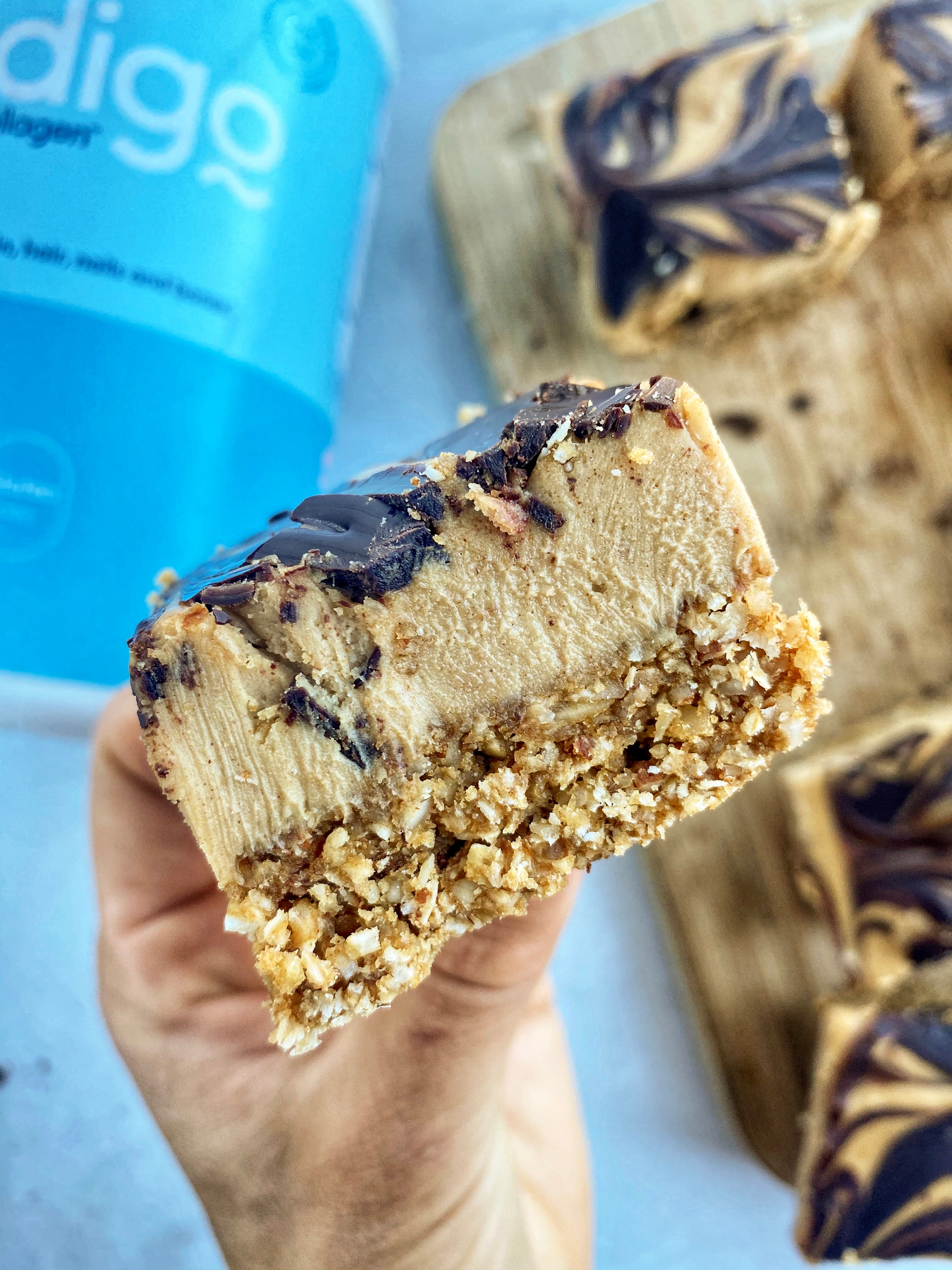 Ingredients:
Base:
- ½ cup unsweetened coconut flakes
- ½ cup almonds
- ½ cup oats
- 2 scoops Indigo Marine Collagen
- 1 cup soaked dates
- 1 tsp vanilla + Pinch of Sea salt
- 1-2 tbsp milk, if needed
Filling:
- ¾ cup almond butter
- 1 can full-fat coconut milk
- 2 tsp vanilla + pinch of sea salt
- ¼ cup maple syrup
Instructions:
1. Combine all bae ingredients in a food processor, until a sticky dough forms. If your dough isn't holding together, add 1 tbsp of plant milk or maple syrup at a time until a sticky dough has formed. Press into the bottom of a lined loaf pan.
2. Combine all filling ingredients in the food processor or blender until completely smooth  Pour over the base.
3. Melt the chocolate. Dollop over the filling. Use a knife to swirl the chocolate into the filling.
4. Place in the freezer to set. Enjoy!