Five Easy and Inexpensive Ways to Improve Athletic Performance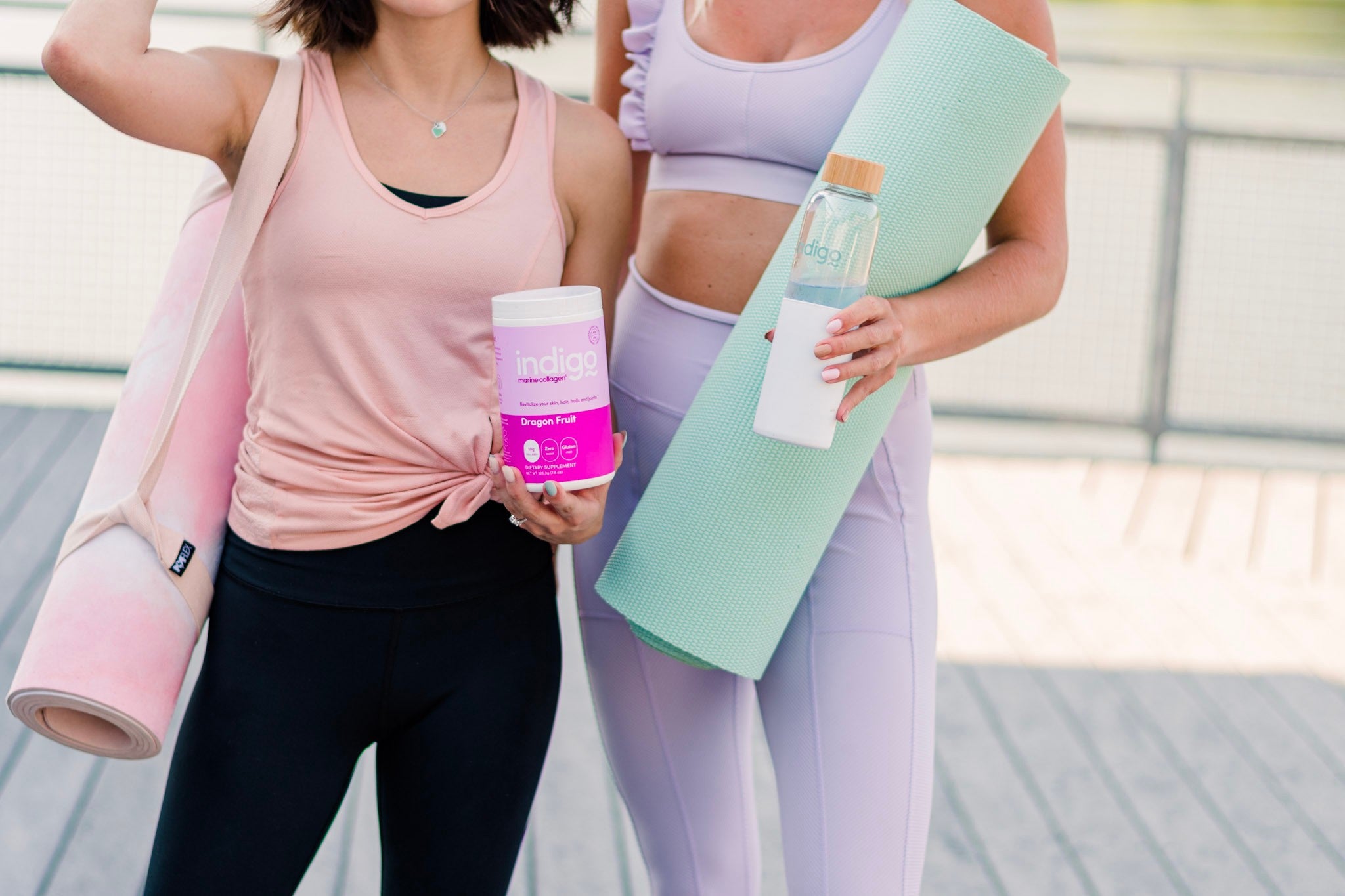 We get it, working a workout into your everyday life is not easy. Gym membership costs can add up, and fancy home equipment can be too costly and not worth its price tag if you already lead a busy life. Fortunately, fitness doesn't have to be difficult or expensive. We're here to give you five easy and inexpensive ways to improve your athletic performance!

Keeping Your Body Hydrated
One of the easiest and most cost-efficient ways to keep yourself feeling good and staying healthy is to hydrate as much as possible. We've already shown you how to stay hydrated, but it can be easy to forget while you're on the go. We recommend an insulated, reusable water bottle that can keep your water nice and cold wherever you go. Water is truly vital to our body's composition. It helps us sleep better, it promotes wellness in our joints and our organs, and it keeps us ready and able to fend off illness when we are sick (which is why it's doubly important to stay hydrated when ill). Of course, sometimes water can be a little lackluster. That's why we love our zero sugar, hair-revitalizing, nail-strengthening, skin-rejuvenating Marine Collagen! We've been in love with the raspberry lime flavor lately, and we think you will love it too.
[RASPBERRY]
A Daily Walk
We all walk throughout the day, no matter where we are, no matter what we do. And it's a good thing we do, because it is one of the quickest, most inexpensive, and easiest ways to incorporate some movement in our day. Some of us are on our feet more than others, but a 30-minute walk after a long day of work isn't just good for the body, it can be a great way to clear the mind and reset yourself ahead of the next day's challenges. If you want to get that heart rate up, you can segment some portions of your walk into time dedicated to jogging. We like five minutes of walking alternated with five minutes of a light jog. It's a great way for those intimidated by longer runs to get a jolt of energy into their day. 
Stretching Out
Even those who work out regularly can forget this crucial step in the world of positive wellness. Stretching is essential to keeping your muscles flexible, healthy, and strong, while also maintaining motion in your joints. If you go into a workout cold, you are at a much higher risk of pulling a muscle or injuring yourself. Stretching in the morning for 10-15 minutes is an excellent way to take some 'me time' and get focused for the day at hand. We also highly recommend stretching before any more strenuous workout that you plan on doing. It's a great easy way to improve your well being. 
Eat Good, Feel Good
Eating healthy can be tough when we are all so busy in our day-to-day lives. But it's a crucial part to keeping personal wellness high, and it's not nearly as expensive as it may seem. One of our favorite tricks to making sure we incorporate enough fruit and vegetables in our diets is a smoothie! Try some of our favorite smoothie recipes, or buy a couple large bags of frozen fruit, some Pure Marine Collagen for an easy health kick, and mix-and-match to create your new easy breakfast! One of our favorite smoothie tricks is to buy some bananas or peaches and freeze them. They stay good as new in the freezer and it's an incredibly inexpensive way to incorporate a serving or two or fruity goodness into your diet. 
[PURE]
Using Your Bodyweight
Calisthenics are an excellent, zero cost, way to incorporate some strength training into your daily routine. Things like push-ups, pull-ups, and sit-ups need little to no equipment and can be hammered out in a 15-minute time period. If you're a beginner, start with small goals, and work your way up. If you want a bit more of a challenge, a set of dumbbells is a great investment and are one of the most versatile workout tools. Use them as a base for push-ups, work out your biceps with curls, or hold one in-between your feet during pull-ups for additional resistance. It's a great way to 'graduate' out of bodyweight exercises while still offering a challenge that won't leave you frustrated at the end of your workout. 
As we said, we know that it can be tough to get into a rhythm of working out and maintaining a healthy lifestyle. However, there are plenty of easy steps to getting there without a strain on your wallet or your calendar. All of us at Indigo are rooting for you to succeed, and we're confident that with a little boost from our Marine Collagen, we know that you'll be on the fast track to healthy living!