Healthy Hair Solutions with Marine Collagen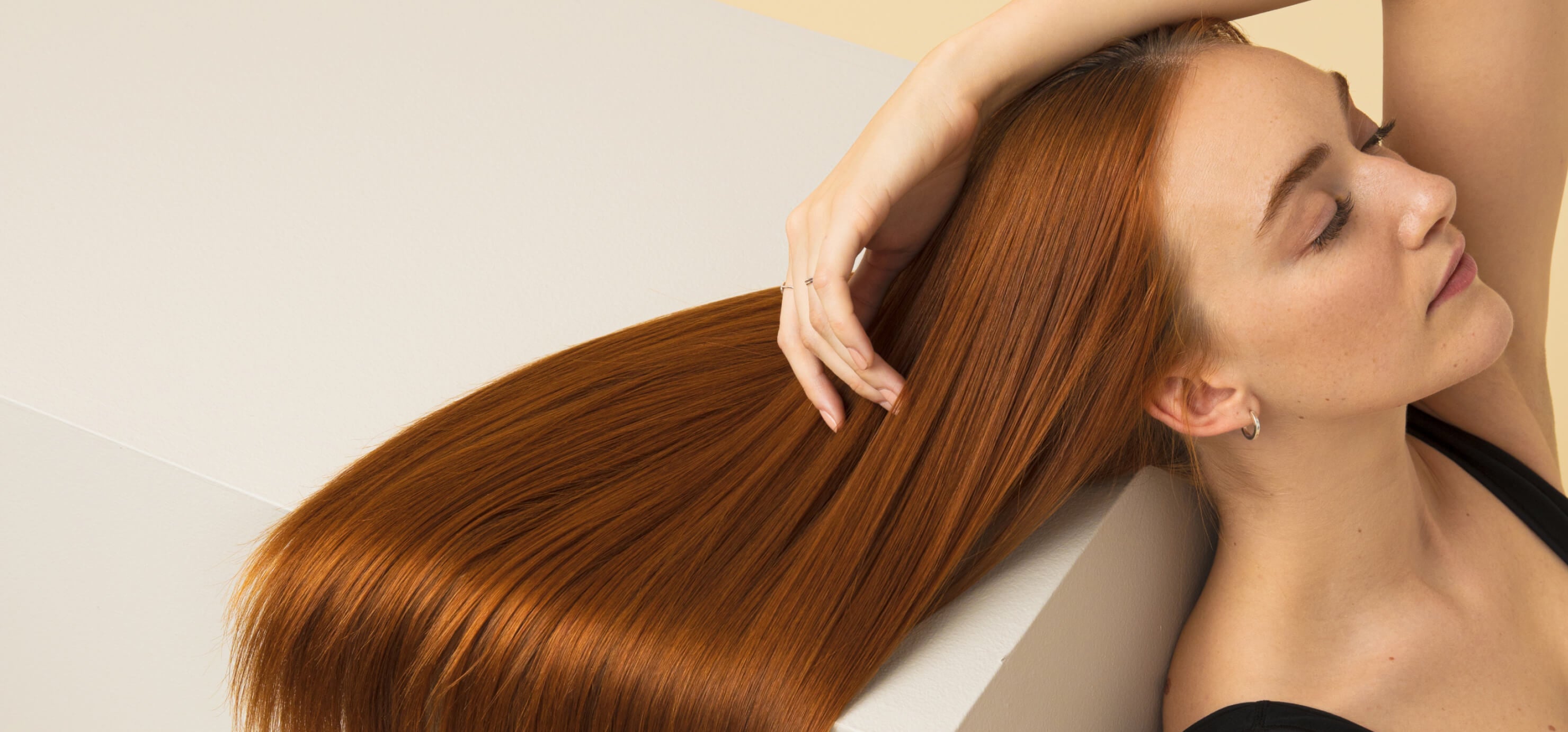 The health of our hair is so important! Your diet and overall health can show through how thick and shiny your hair is. Of course, everyone is different, but there are some things we all can do to improve the health of our hair. A well-balanced diet, for example, can give us the protein, omega, and zinc we need for our bodies to promote healthy hair. The type of shampoo you use and the ingredients in it can greatly impact the health and shine of your hair. 
Another great way we can help our hair is by taking collagen supplements. By adding a collagen supplement to your daily routine, you can support your body's collagen needs.
Why do we need collagen?
Collagen is the most abundant protein in the body and is used to maintain health for everything from skin, nails, and joints. As we age, the collagen production in our bodies starts to decrease. 
[PURE]
Ideally, we would fulfill our nutritional needs through whole foods. When we cannot, or when it is difficult, supplementation can help. Adding a collagen supplement to your diet can help support several aspects of your body including your hair! 
Benefits of collagen for your hair
Collagen for shiny hair
Did you know that a healthy gut can promote hair health? A healthy gut leads to maximum protein absorption, which can help with healthier, shinier hair. Collagen also helps support the sebaceous glands, which keeps the moisture in our skin and hair.
Collagen for hair growth
Beauty, as well as hair health, starts from the inside out. Collagen contains the amino acid building blocks of the keratin protein which is known to promote hair growth and strength. Collagen also has antioxidant effects that may help protect follicles against damage to keep your hair growing!
Collagen for stronger hair
Free radical damage not only has adverse effects on our health it can also damage our hair follicles. In order to combat this damage and promote healthy hair, your body needs antioxidants. Marine collagen can act as an antioxidant and fight damage caused by free radicals. Type I collagen found in marine collagen not only provides antioxidants to fight free radicals, but also strengthens hair follicles to reduce breakage.
Indigo Marine Collagen Reviews
Indigo is wild-caught marine collagen from deep-sea white fish and is more easily absorbed than other forms of collagen!
"I've been adding Indigo Marine Collagen to my smoothies every morning for a month and I see a difference in my skin, hair, and nails. Skin is more youthful, hair is full and nails are strong." - Christen L.
"I really enjoy this product — no fishy taste. I put in my coffee every morning. No issues with it clumping or dissolving. I feel better using it. After 2.5 months, my nails and hair are definitely stronger. I plan to continue using and buying for the benefits!" - Angie B.
"Indigo collagen dissolves so nicely in my coffee and almost gives it a little frothiness (I actually prefer my coffee with collagen now!). The taste is nearly flavorless and I feel as though it's helping with hair growth and strength and joint soreness. I love it" - Jennifer F.
Try Indigo Marine Collagen and see the hair benefits for yourself!
Sources: 
https://www.ediblehealth.com/blogs/our-blog/collagen-for-hair-growth-and-hair-loss 
https://www.healthline.com/health/tricks-healthier-fuller-hair#omega-fatty-acids