Best Ways to Enjoy Your Marine Collagen Peptides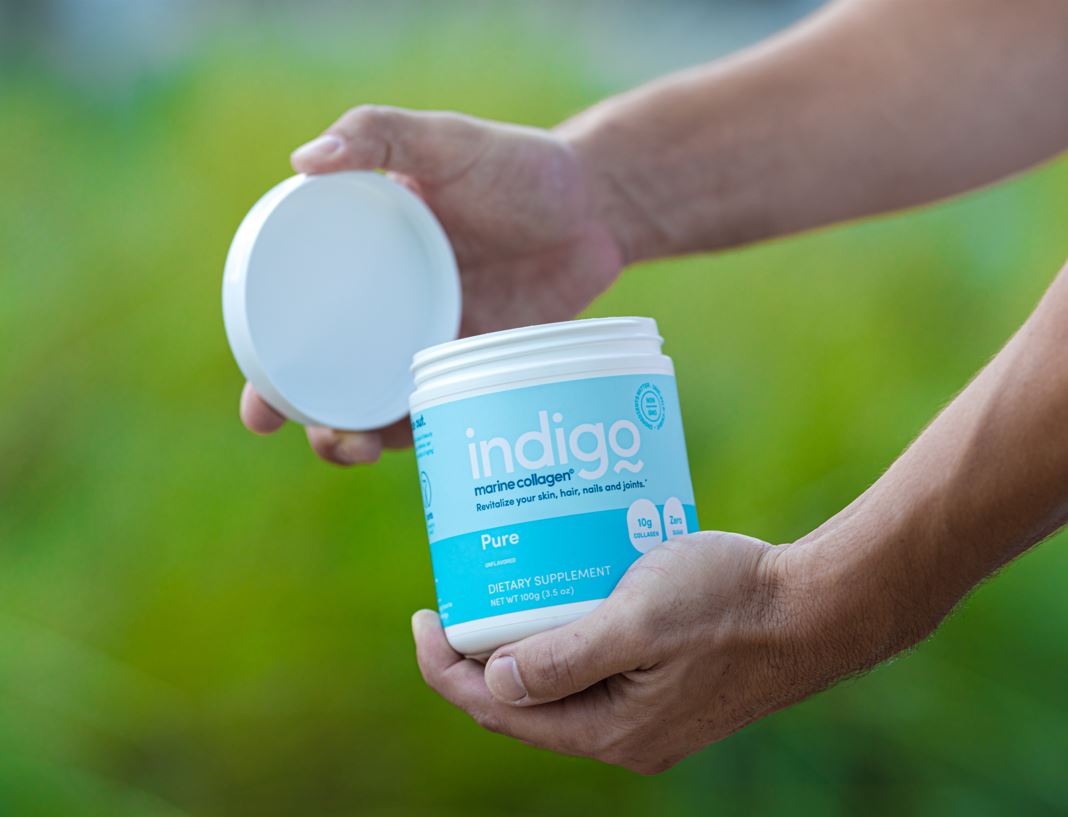 It's no secret that you can do lots of things with collagen, and collagen is also good for lots of things. Whether it's bone health, healthier hair, nails, and teeth, or the added benefits of better joint and cartilage health, everybody needs collagen. Sometimes, though, we may not know the best way to enjoy our daily dose of collagen. That's why we wanted to lay out some tasty ways that you can enjoy your next bit of marine collagen peptides!
Enjoy Your Collagen in Water!
You can absolutely take collagen on its own mixed with some water! It's the most simple of any of the ways we are about to list, and some of us even think it's the best way! We have three great-tasting flavors that all are super yummy on their own: raspberry lime, dragon fruit, and blueberry acai. Although you can mix our Pure collagen in water, we recommend mixing it in coffee, tea, etc.
[BLUEBERRY]
Enjoy Your Collagen in Coffees and Teas!
Indeed, one of the best ways to enjoy our 'Pure' marine collagen is in that drink at the start of your morning! Our collagen has a natural flavor that may taste slightly fishy (it is "marine" collagen, after all!) and the strong tastes of tea, and especially coffee, can help to neutralize it if you are not a fan of it on its own. For those that may forget to take their daily collagen in the evenings, keeping your container of collagen right next to your coffee maker, or even keeping it in your office at work or home, is a great way to remind yourself to take that daily dose. Of course, there are many other ways to mix in your collagen to something totally yummy while still redeeming its benefits!
[PURE]
Enjoy Your Collagen in Smoothies
A great-tasting smoothie is not only easy to make and great any time of the day (though it does make a fantastically easy breakfast) but it can be made even better with a scoop of marine collagen. Whether you would rather have one of our flavored collagen for your smoothie, or simply our 'Pure' marine collagen, smoothies are always better with collagen in them! With some fresh or frozen fruit, some veggies, and your dose of collagen, we can't think of a better way to start the day or give yourself a bit of a pick-me-up in the middle of the day than with a homemade smoothie!
Enjoy Your Collagen in Desserts
Yes, even a great dessert can be enhanced with a dose of collagen! For example, our almond coconut oat fudge bars are super yummy and our recipe for them involves two scoops of 'Pure' marine collagen. Whether it's a cookie recipe, or perhaps brownies, it doesn't matter what sweet treat you may be making. Marine collagen is a great way to add something a little healthy into a dessert and allow you to treat yourself well, mind, body, and spirit. 
[PURE]