Almond Butter Fudge Crumble Bars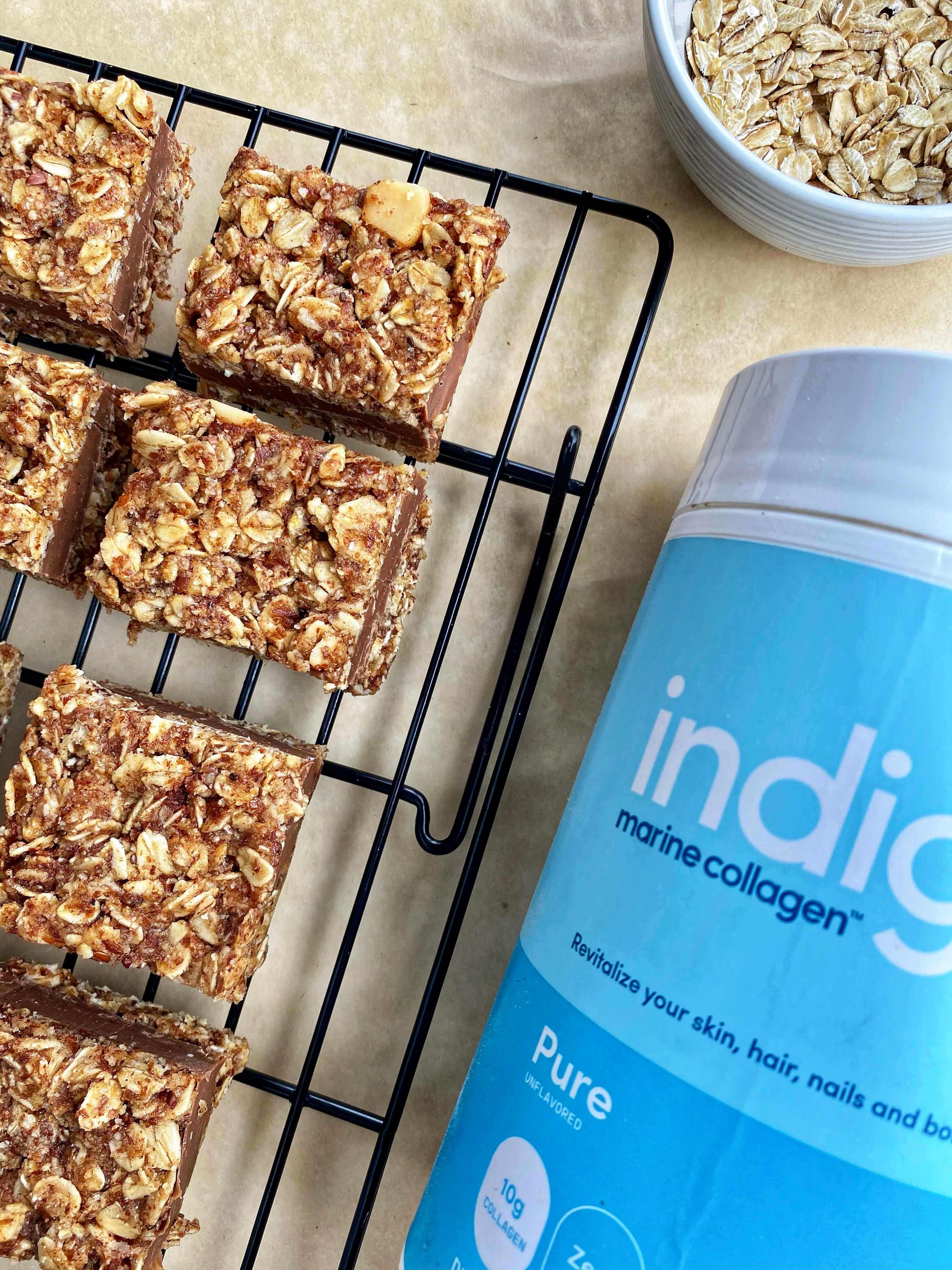 I cannot resist the almond butter fudge combo.. add in a crunchy oat crumble and I like to call it heaven! They're no bake, vegan, gluten free, and offer a little protein punch from Indigo Marine Collagen! I love sneaking it into sweet treats to up the nutritional value even further! Getting that protein in never looked yummier!
If you aren't a fan of almond butter, swap it for your favorite nut butter – any will work!
Ingredients
Base
- 1 1/3 cups oat flour
- 2 Scoops Indigo Marine Collagen
- 1 cups oats
- 1/4 cup maple syrup
- 1/4 cup melted coconut oil
- 2 tsp vanilla
- Pinch of sea salt
- 3/4 cups chopped walnuts or almonds - optional
 Fudge center
- 1 cup Almond Butter
- 1 cup Chocolate
- Pinch of sea salt
Instructions
1. Combine the oats and oat flour in a large bowl, mixing to combine. Then add in the remaining ingredients, stirring until it forms a sticky crumble. 
2. Press 1/2 of the mixture into the bottom of a lined loaf pan.
3. Combine the chocolate and almond butter in a microwave safe bowl, heating in thirty second increments, stirring well in between, until completely smooth and thick.
4. Pour over the bottom layer. Gently crumble the remaining oat mixture over the top of the fudge layer.
5. Place in the freezer to harden. Cut into bars and enjoy!